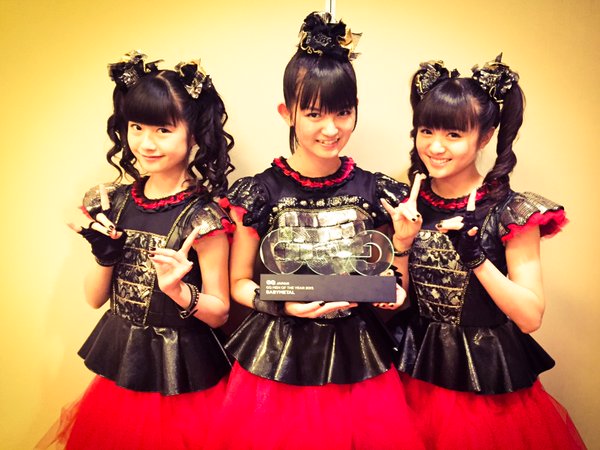 Ada banyak penghargaan yang telah diraih oleh BABYMETAL, seperti sebagai penghargaan kategori "Best Band" dan "Best Album" di The Arcade Awards 2014, Best New Act di ajang 4th Annual Loudwire Music Awards, dan "Breaktrough Award" di Metal Hammer Golden Gods Awards 2015. Kini prestasi dari grup beranggotakan tiga gadis belia ini kembali bertambah dengan memenangkan penghargaan khusus "GQ Men of the Year 2015," yang membuktikan bahwa bukan hanya hambatan bahasa saja yang mampu mereka lampaui tapi juga gender.
Seperti dikutip dari jpopasia.com, para pria yang telah menunjukkan keberhasilan yang luar biasa di berbagai daerah selama setahun dan apa yang menjadi hal khusus untuk para pria menjadi hal-hal yang diakui dalam "GQ Men of the Year," yang merupakan upacara tahunan yang diadakan oleh GQ Magazine. Dalam upacara ini, orang-orang yang kesuksesannya diharapkan berlanjut di masa depan diberikan penghargaan khusus untuk kategori "Discovery of the Year."
Edisi bulan September dan Oktober dari GQ Japan Women Special 2015 sendiri telah menampilkan BABYMETAL lengkap dengan sesi wawancara video dan sesi foto khusus. BABYMETAL sendiri yang diwakili oleh Su-Metal (Suzuka Nakamoto) merasa sangat senang menerima penghargaan dari GQ Japan dan juga merasa senang mengetahui bahwa para penonton luar Jepang menghargai musik mereka. Omedetou BABYMETAL!
Source : jpopasia.com