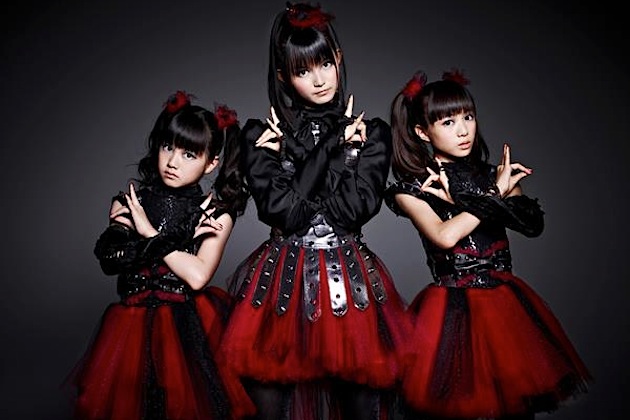 Dengan perilisan album debut bertajuk nama mereka sendiri pada awal 2014, BabyMetal telah mengambil alih dunia metal dalam gaya yang unik dan menawan. Dalam kemenangannya, BabyMetal menguasai lebih dari 58 persen suara untuk kategori Best New Artist of 2014, yang mengumpulkan suara lebih dari sembilan nominator lainnya yang digabungkan.
Islander, yang memenangkan Best Rock Album of 2014 dengan 'Violence & Destruction," secara terhormat mengumpulkan 23 persen suara, tapi BabyMetal menepis para nominator lainnya dengan mudah.
BabyMetal sendiri sudah menjadi besar di Jepang yang merupakan negeri asal mereka, tetapi tahun 2014 adalah tahun ketika Su-metal, Yuimetal dan Moametal mengambil alih dunia. Dengan backing band mereka yang sangat berbakat, trio muda ini mengelar tur besar-besaran di hadapan penonton hingga tiketnya terjual habis di seluruh dunia. Gadis-gadis BabyMetal ini mungkin rocker kecil yang paling giat bekerja di luar sana, dan konser live satu-satunya dari kelompok tersebut telah diabadikan dalam DVD 2015 mereka, 'Live at Budokan: Red Night'.
BabyMetal adalah kelompok yang sangat terpolarisasi, tapi kita tidak sabar menunggu untuk mendengar apa aksi mereka yang akan muncul berikutnya. Selamat untuk BabyMetal setelah terpilih dalam kategori Best New Act of 2014!
Source : loudwire.com