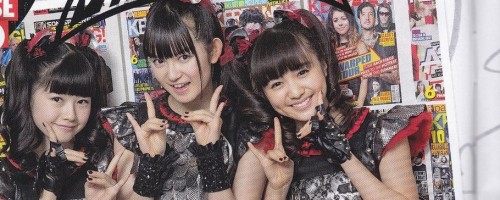 The Arcade adalah situs berita hobi terbesar di Irlandia. Pada akhir November 2014, The Arcade mengadakan penghargaan yang dinominasi dari Game, Film, Serial, Artis, dan semua tentang hobi yang terbaik di 2014. Pemilihan dilakukan secara terbuka untuk para pembaca setiap harinya di website The Arcade.
BABYMETAL dinominasikan sebagai Best Performer/Band dan Best Album di The Arcade Awards 2014. BABYMETAL memenangkan semua nominasi tersebut dengan lebih dari 50% vote!
BABYMETAL memenangkan 2 Arcade Awards 2014 untuk Best Performance/Band dengan 54.7% vote dan Best Album dengan 65% vote.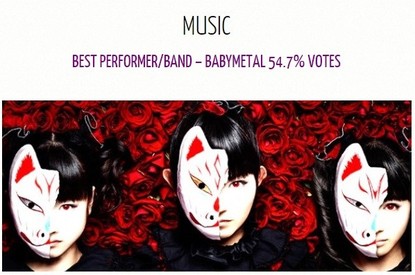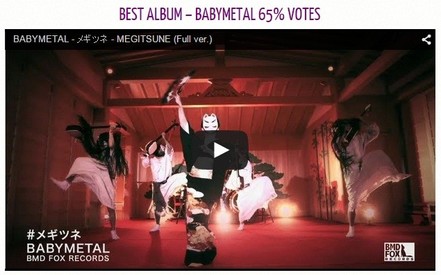 Seperti yang diumumkan di website The Arcade Awards:
"Untuk puluhan ribu orang yang sudah memilih, baik itu sekali atau setiap hari, kalian telah memilih pemenang untuk The Arcade Awards 2014 dari berbagai kompetisi yang sangat ketat tahun ini."
Source : babymetalnewswire.jimdo