Fuji & gumi Game, sebuah kolaborasi antara Fuji Startup Ventures dan gumi, membuka pra-pendaftaran untuk game smartphone pertamanya 'Phantom of Kill', pada hari Senin. Game ini akan menampilkan sebuah film animasi pembukaan yang diawasi oleh sutradara Ghost in the Shell, Mamoru Oshii.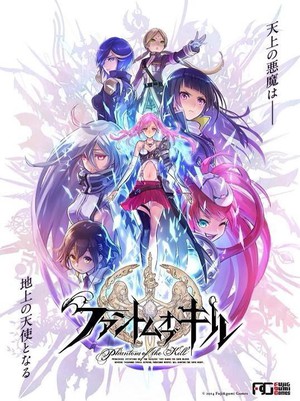 Game strategi drama RPG yang dijadwalkan untuk musim gugur ini, akan menceritakan tentang gadis misterius yang membawa nama-nama dari senjata legendaris (seperti "Masamune") untuk mencari kenangan mereka yang hilang. Tagline-nya berbunyi:
"Para putri. Tiruan dari para 'Killers.' Mereka berbagi darah yang sama. Beberapa ribu jiwa, Beberapa Ribu Tubuh. Semuanya Berbagi Hati yang Sama."
Website resminya menampilkan preview dari animasinya.