Berita Jepang | Japanesestation.com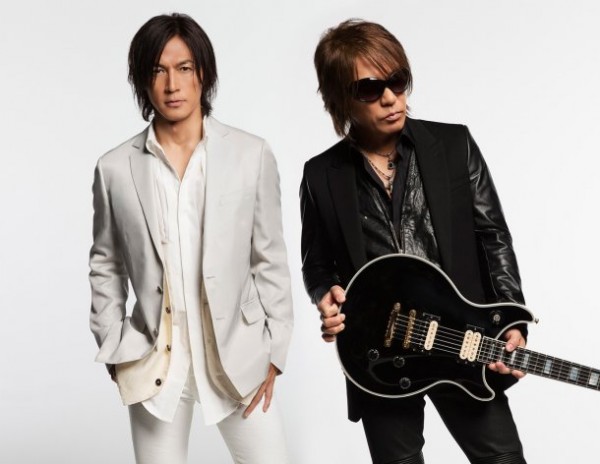 Duo rock Jepang B'z akan merayakan ulang tahun ke-25 mereka sejak debut mereka pada tanggal 21 September 1988 silam. Untuk memperingati peristiwa ini, mereka akan merilis 2 buah album best-of secara bersamaan, yaitu B'z The Best XXV 1988-1998 dan B'z The Best XXV 1999-2012, pada tanggal 12 Juni mendatang.
Kedua album tersebut akan menampilkan total kesemua 52 lagu yang telah mereka rilis sebelumnya, mulai dari single debut mereka Dakara Sono Te wo Hanashite hingga single terakhir mereka GO FOR IT, BABY -Kioku no Sanmyaku-. Tiap album akan juga memasukkan 2 lagu baru yang telah mereka kerjakan sejak tahun lalu.
Tak lama setelah perilisan kedua album itu, B'z akan menggelar konser tur nasional yang diberi judul B'z LIVE-GYM Pleasure 2013 -ENDLESS SUMMER-. Tur tersebut akan dimulai pada tanggal 15 Juni dengan total 30 pertunjukan.
Di bawah ini adalah tracklist 2 album best-of milik B'z dan jadwal tur mereka.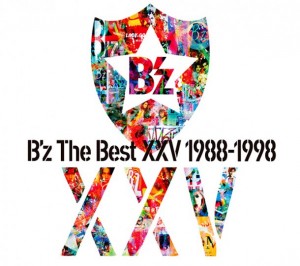 01. Dakara Sono Te wo Hanashite 02. Kimi no Naka de Odoritai 03. LADY-GO-ROUND 04. BE THERE 05. Taiyou no Komachi Angel 06. Easy Come, Easy Go! 07. Isoshii Hito yo Good Night… 08. LADY NAVIGATION 09. ALONE 10. BLOWIN' 11. ZERO 12. Ai no Mama ni Wagamama ni Boku wa Kimi Dake wo Kizutsukenai 13. Hadashi no Megami 14. Don't Leave Me 15. MOTEL 16. Negai 17. love me, I love you 18. LOVE PHANTOM 19. Mienai Chikara ~INVISIBLE ONE~ 20. MOVE 21. Real Thing Shakes 22. FIREBALL 23. Calling 24. Liar! Liar! 25. Samayoeru Aoi Dangan 26. HOME 27. HEAT (New Song) 28. Kakushin (New Song)
Limited Edition DVD: 01. Dakara Sono Te wo Hanashite 02. Kimi no Naka de Odoritai 03. LADY-GO-ROUND 04. BE THERE 05. Taiyou no Komachi Angel 06. Easy Come, Easy Go! 07. Isoshii Hito yo Good Night… 08. LADY NAVIGATION 09. ALONE 10. BLOWIN' 11. ZERO 12. Ai no Mama ni Wagamama ni Boku wa Kimi Dake wo Kizutsukenai 13. Hadashi no Megami 14. Don't Leave Me 15. MOTEL 16. Negai 17. love me, I love you 18. LOVE PHANTOM 19. Mienai Chikara ~INVISIBLE ONE~ 20. MOVE 21. Real Thing Shakes 22. FIREBALL 23. Calling 24. Liar! Liar! 25. Samayoeru Aoi Dangan 26. HOME 27. HEAT
-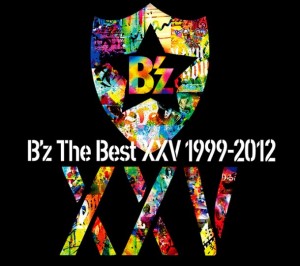 01. Giri Giri chop 02. Konya Tsuki no Mieru Oka ni 03. May 04. juice 05. RING 06. ultra soul 07. GOLD 08. Netsuki Kodou no Hate 09. IT'S SHOWTIME!! 10. Yasei no ENERGY 11. BANZAI 12. ARIGATO 13. Ai no Bakudan 14. OCEAN 15. Shoudou 16. Yurugi nai Mono Hitotsu 17. SPLASH! 18. Eien no Tsubasa 19. SUPER LOVE SONG 20. BURN -Fumetsu no Face- 21. Ichibu to Zenbu 22. DIVE 23. MY LONELY TOWN 24. Sayonara Kizu Darake no Hibi yo 25. Don't Wanna Lie 26. GO FOR IT, BABY -Kioku no Sanmyaku- 27. Q&A (New Song) 28. Utopia (New Song)
Limited Edition DVD: 01. Giri Giri chop 02. Konya Tsuki no Mieru Oka ni 03. May 04. juice 05. RING 06. ultra soul 07. GOLD 08. Netsuki Kodou no Hate 09. IT'S SHOWTIME!! 10. Yasei no ENERGY 11. BANZAI 12. ARIGATO 13. Ai no Bakudan 14. OCEAN 15. Shoudou 16. Yurugi nai Mono Hitotsu 17. SPLASH! 18. Eien no Tsubasa 19. SUPER LOVE SONG 20. BURN -Fumetsu no Face- 21. Ichibu to Zenbu 22. DIVE 23. MY LONELY TOWN 24. Sayonara Kizu Darake no Hibi yo 25. Don't Wanna Lie 26. GO FOR IT, BABY -Kioku no Sanmyaku- 27. Q&A
-
Saturday, June 15th – Tojou-shi Sougou Bunka Hall Dai Hall (Miyazaki) Sunday, June 16th – Satsumasendai-shi Sendai Bunka Hall (Kagoshima) Tuesday, June 18th – Shimin Kaikan Sojo Daigaku Hall (Kumamoto) Wednesday, June 19th – Tosu Shimin Bunka Kaikan Dai Hall (Saga) Monday, June 24th – Okinoshima Bunka Kaikan (Shimane) Wednesday, June 26th – Torigin Bunka Kaikan Rika Hall (Tottori) Thursday, June 27th – Toyooka Shimin Kaikan Bunka Hall (Hyogo) Friday, July 5th – Minamiuonuma Shimin Kaikan Dai Hall (Niigata) Sunday, July 7th – Kissei Bunka Hall Dai Hall (Nagano) Tuesday, July 9th – Fuji-shi Bunka Kaikan Rose Theater Dai Hall (Shizuoka) Thursday, July 11th – Tajimi-shi Bunka Kaikan Dai Hall (Gifu) Tuesday, July 16th – Akashi Shiritsu Shimin Kaikan Hours Hall (Hyogo) Wednesday, July 17th – Marugame Shimin Kaikan (Kagawa) Friday, July 19th – Himegin Hall Main Hall (Ehime) Monday, July 22nd – Link Station Hall Aomori (Aomori) Wednesday, July 24th – Morioka Shimin Bunka Hall Dai Hall (Iwate) Friday, July 26th – Natori-shi Bunka Kaikan Dai Hall (Miyagi) Monday, July 29th – Yamagata-ken Kenmin Kaikan (Yamagata) Wednesday, July 31st – Aizu Fuugadou (Fukushima) Saturday, August 24th – Sapporo Dome (Hokkaido) Thursday, August 29th – Nagoya Dome (Aichi) Saturday, August 31st – Nagoya Dome (Aichi) Sunday, September 1st – Nagoya Dome (Aichi) Saturday, September 7th – Fukuoka Yafuoku! Dome (Fukuoka) Sunday, September 8th – Fukuoka Yafuoku! Dome (Fukuoka) Thursday, September 12th – Kyocera Dome Osaka (Osaka) Saturday, September 14th – Kyocera Dome Osaka (Osaka) Sunday, September 15th – Kyocera Dome Osaka (Osaka) Saturday, September 21st – Nissan Stadium (Kanagawa) Sunday, September 22nd – Nissan Stadium (Kanagawa)