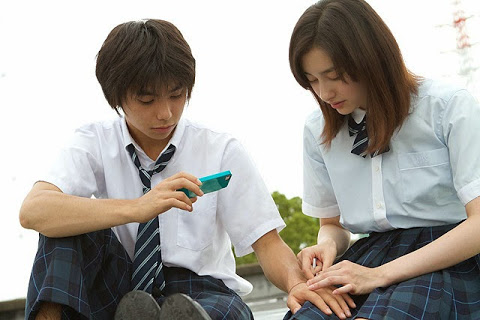 Trailer untuk film yang akan datang berjudul There Was Me Who Vowed Not To Forget (judul literal) yang dibintangi Nijiro Murakami dan Akari Hayami telah dirilis. Film ini diangkat berdasarkan novel tahun 2006 "Wasurenai to Chikatta Boku ga Ita" karya Mizuho Hirayama dan disutradarai oleh Kei Horie ("Veronika Decides to Die").
Premis untuk film ini adalah tentang seorang pemuda yang jatuh cinta dengan seorang gadis. Gadis itu kemudian memberitahu pemuda itu bahwa orang-orang yang bertemu dengannya, akan melupakan dirinya hanya dalam beberapa jam kemudian.
There Was Me Who Vowed Not To Forget akan dirilis tanggal 28 Maret 2015 di Jepang.
Sources :