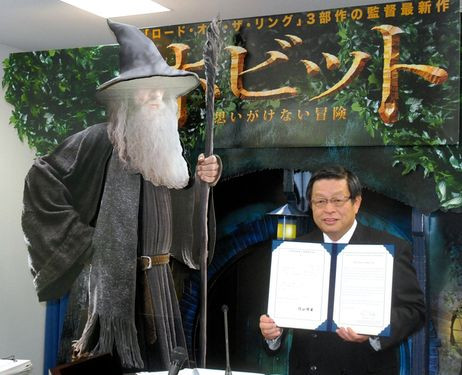 Menjelang waktu perilisan film layar lebar The Hobbit: An Unexpected Journey di bulan Desember, kota Sakai di Prefektur Osaka menandatangani perjanjian sister city dengan kota The Shire. Persahabatan ini dimulai dari fakta bahwa Sakai dan ibukota Selandia Baru, Wellington, telah menjadi sister city sejak tahun 1994. Jadi, karena film-film itu mengambil lokasi syuting di Selandia Baru, pejabat Sakai mendekati distributor Warner Bros dengan sebuah proposal.
"Aku mengerti bahwa Sakai memainkan peranan penting sebagai salah satu pelabuhan utama di Jepang pada abad ke-16 silam," kata sutradara Peter Jackson dalam sebuah pernyataan yang dibacakan dalam konferensi pers. "Mereka mengembangkan banyak peralatan tradisional yang diperkenalkan kemudian, tidak hanya pada bagian lain dari Jepang, namun juga ke seluruh dunia.
"Kupikir ini adalah suatu kesempatan yang menarik bagi kota The Shire dari film ini untuk mengikat suatu hubungan dengan sebuah tempat yang kaya akan sejarah, dan berharap bahwa masyarakat Sakai dapat berhubungan dengan dunia para hobbit."
Untuk merayakan peristiwa ini, sebuah pameran khusus Hobbit akan digelar di kota Sakai bulan Desember ini.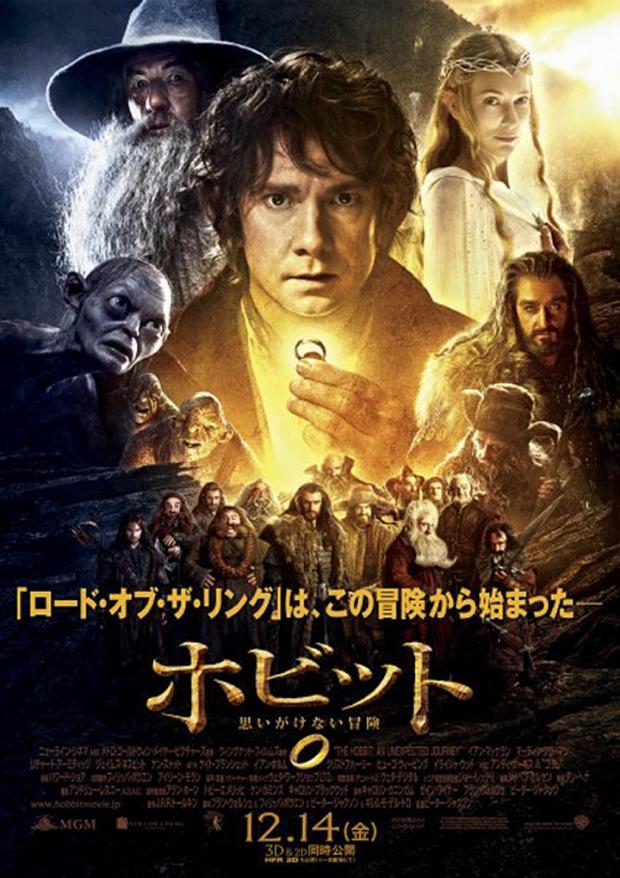 source : ajw.asahi.com via crunchyroll.com