DVD terbaru dari The Possible yang berjudul Zenryoku Banzai! My Movie! (全力バンザーイ! My Movie!) telah dirilis di Jepang pada tanggal 23 Juli. DVD ini berisi semua video dari The Possible sejak idol group ini ditransfer ke Victor Entertainment 2 tahun lalu.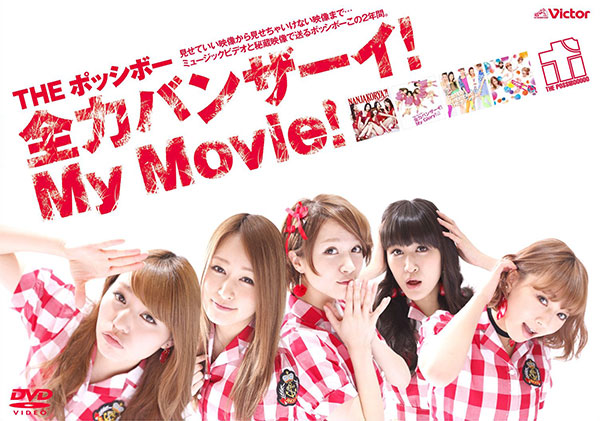 DVD ini juga berisi MV, cuplikan pembuatan, cover photoshoot, dan beberapa bonus video lainnya dari single: Nanja Korya (なんじゃこりゃ), Zenryoku Banzai! My Glory! (全力バンザーイ!My Glory!), Otome! Be Ambitious (乙女!Be Ambitious), Yuuki Super Ball! (勇気スーパーボール!), dan Shiawase no Tenbin (幸せの天秤).
Total durasinya kira-kira 90 menit. Edisi rilisan pertamanya akan hadir dengan trading card.
Tracklist
Opening
Nanja Koriya?! (なんじゃこりゃ?!) (MV)
Making of Nanja (メイキング・オブ・なんじゃ)
Zenryoku Banzai! My Glory! (全力バンザーイ!My Glory!) (MV)
Making of Zenryoku (メイキング・オブ・全力)
Otome! Be Ambitious! (乙女! Be Ambitious!) (MV)
Making of Otome (メイキング・オブ・乙女)
Yuuki Super Ball! (勇気スーパーボール!) (MV)
Making of Yuuki (メイキング・オブ・勇気)
Shiawase no Tenbin (幸せの天秤) (MV)
Treasure Video Compilation (秘蔵映像集) (Part 1)
Treasure Video Compilation (秘蔵映像集) (Part 2)
Treasure Video Compilation (秘蔵映像集) (Part 3)