Pada tanggal 1 Desember kemarin, Square Enix merilis 2 foto baru dari salah satu JRPG yang sangat-sangat ditunggu oleh para penggemarnya, Kingdom Hearts III!
---
---
Foto yang baru mereka rilis merupakan penampakan baru dari heroine seri tersebut (Tokoh wanita yang paling sering muncul dalam sebuah seri) , yaitu Kairi! Dengan dirilisnya beberapa pose bertarung dari Kairi ini, nampak bikin para penggemar semakin menunggu game yang akan launching pada bulan Januari 2019 nanti.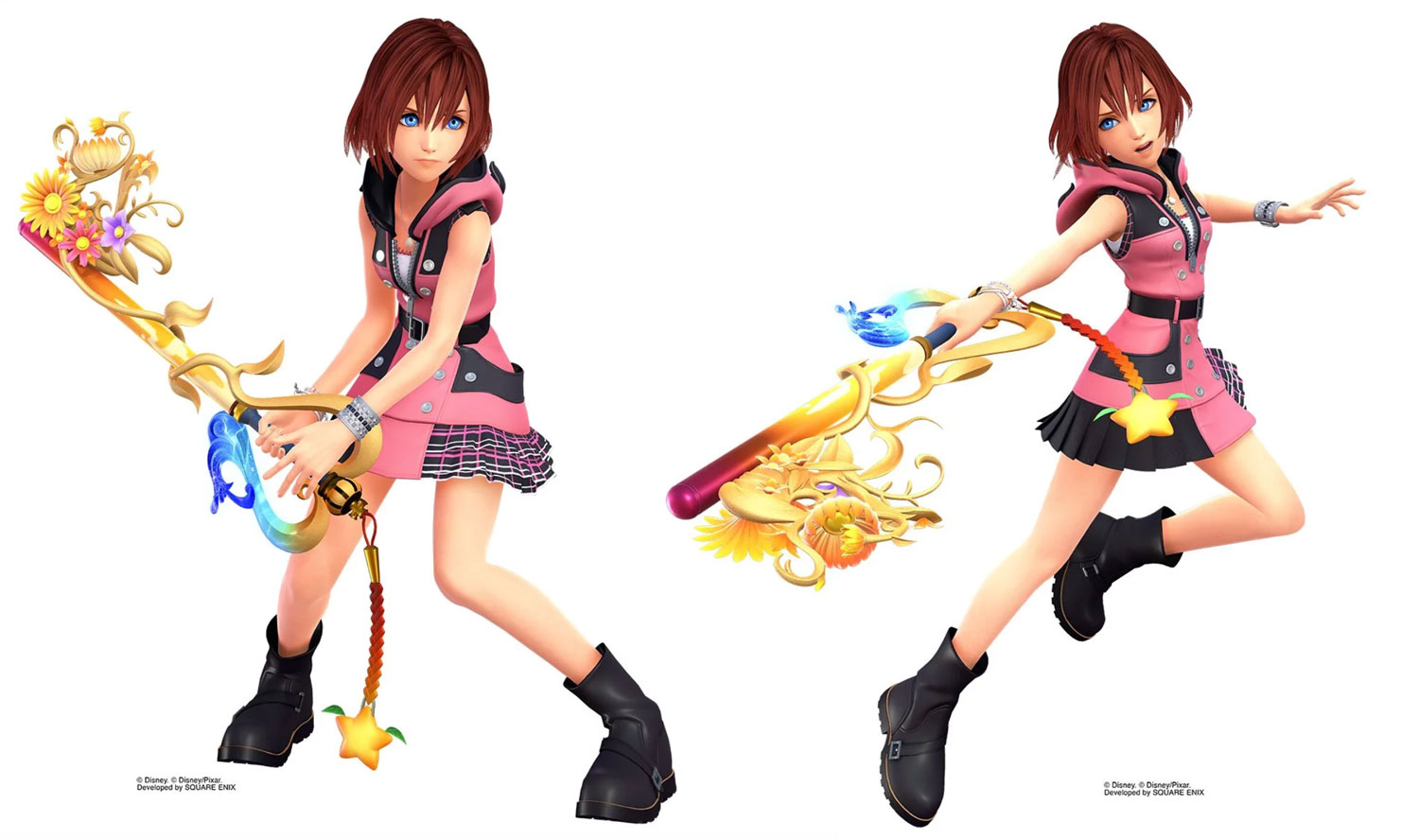 Buat kalian yang ingin melihat lebih luas tentang Kingdom Hearts III ini, kalian dapat melihat trailer terbaru mereka berikut:
I'm proud to unveil an extended version of the trailer that's been playing in NA cinemas. And guess what? We've wrapped up development of #KingdomHearts III!
If you haven't had the chance yet, now would be a good time to prep by playing 1.5+2.5 & 2.8. See you next month! – Nomura pic.twitter.com/NvZYBut3WI

— KINGDOM HEARTS (@KINGDOMHEARTS) November 20, 2018
Dan berikut pengumuman tentang foto terbaru dari Kairi:
Keyblade wielders, the weekend is almost upon us! We'd like to send you off with some new art of Kairi preparing for battle with her beautiful Destiny's Embrace Keyblade in #KingdomHearts III. Can you spot the Paopu fruit? 🗝️
#KH3sharethemagic pic.twitter.com/yea1lI2Av4

— KINGDOM HEARTS (@KINGDOMHEARTS) November 30, 2018

Kingdom Hearts III akan dirilis untuk PS4 dan Xbox pertama kali di Jepang pada tanggal 25 Januari 2019 nanti. Tak lama berselang setelah perilisan di Jepang, edisi bahasa Inggris yang akan dirilis di Amerika dan Eropa menyusul 4 hari setelahnya tanggal 29 January 2019! Pastinya tidak sabar lagi bukan untuk menunggu game keren satu ini?