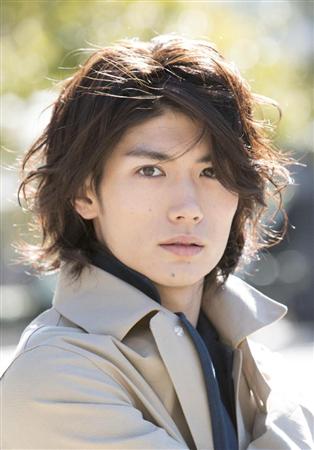 Surat kabar harian Jepang melaporkan pada hari Kamis bahwa 23 tahun Haruma Miura membintangi film live-action dari Hajime Isayama populer manga Attack on Titan. Koran-koran mengatakan bahwa aktor sedang mempersiapkan untuk awal syuting awal musim panas ini di Pulau Hashima di Nagasaki Prefecture. Pulau ini telah dijuluki Gunkanjima ("Battleship Island") dan dikenal di seluruh dunia
Terinsipirasi dari inspirasi proyek manga miura sebelumnya Gokusen 3, Bloody Monday, Crows Zero II, and Kimi ni Todoke.
Manga Isayama yang menggambarkan pertempuran antara manusia dan raksasa yang kini menguasai dunia luar daerah kantong berdinding manusia '. Film ini menggabungkan unsur-unsur asli ke cerita tersendiri.
Storyboarder dan direktur efek khusus Shinji Higuchi (Heisei era film Gamera) diatur untuk memimpin film. Yuusuke Watanabe (Dragon Ball Z: Battle of Gods, live-action Gantz, Gantz II: Perfect Answer, 20th Century Boys, Gatchaman) menulis script. Kritikus film Tomohiro Machiyama, yang juga berteman dengan Isayama, bekerja pada skrip bersama-sama dengan Isayama dan Watanabe. Isayama juga telah hadir di pertemuan bisnis untuk film dan telah menawarkan ide-ide tentang script dan karakter. TOHO memproduksi dan mendistribusikan film.
Source : Anime News Network