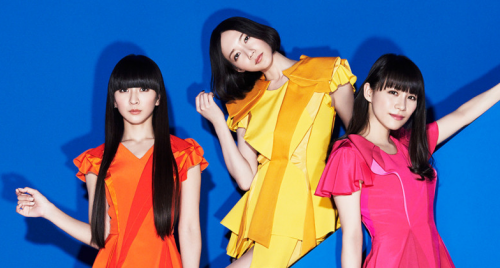 Setelah penantian panjang, akhirnya rincian untuk album ke-6 Perfume yang berjudul "COSMIC EXPLORER" telah terungkap. Album kali ini tersedia dalam edisi reguler dan edisi terbatas A dan B dengan bonus konten ekslusif di dalamnya. "COSMIC EXPLORER" yang akan dirilis 6 April mendatang ini juga menjadi penanda perayaan debut mereka yang ke-15.
Perfume juga mengumumkan tur Jepang mereka yang akan dimulai pada bulan Mei. Dalam tur kali ini Perfume akan menggelar konser di beberapa tempat yang belum pernah mereka kunjungi sebelumnya. Pada musim panas mendatang Perfume akan kembali menggelar konsernya di Amerika Utara untuk tur dunia keempat mereka.
Yuk simak rincian dari album ke-6 Perfume! Lagu mana dari Perfume yang kalian sukai? Kalo mimin sih sukanya Chocolate Disco.
Daftar lagu [disc 1]: 1. Navigate 2. Cosmic Explorer 3. Miracle Worker 4. Next Stage with YOU [Mercedes-Benz A-Class CM song] 5. STORY 6. FLASH (Album-mix) [Chihayafuru movie theme song] 7. Sweet Refrain (Album-mix) [Toshi Densetsu no Onna drama theme    song] 8. Baby Face 9. TOKIMEKI LIGHTS (Album-mix) [Chocola BB CM song] 10.STAR TRAIN (Album-mix) [WE ARE Perfume -WORLD TOUR 3rd Document    theme song] 11.Relax In The City [Sapporo Green Aroma CM song] 12.Pick Me Up [Perfume×Isetan Department Store collab song] 13.Cling Cling (Album-mix) [Chocola BB CM song] 14.Hold Your Hand [Silent Poor drama theme song]
Daftar lagu [disc 2, edisi terbatas]:
1. FLASH 2. FLASH -Original Instrumental- 3. Perfume no Tadatada Radio ga Suki dakara Radio! 2
Blu-ray (edisi terbatas A) & DVD (edisi terbatas B) :
1. FLASH -Video Clip- 2. Hold Your Hand -Lyric Video- 3. 2014/07/14 Perfume "Cling Cling" World @ Harajuku Astro Hall –    "Cling Cling" 4. 2015/12/31 66th NHK Kouhaku Utagassen "Pick Me Up" Behind-the-   Scenes Document
Simak juga yuk video komentar tentang album baru dan tur konser mereka!
(featured image source: tokyogirlsupdate.com)