Berita Jepang | Japanesestation.com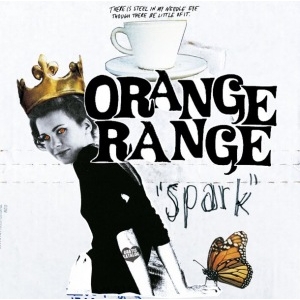 Album terbaru dari Orange Range, "Spark", telah dirilis pada 24 Juli lalu dalam limited edition (CD+DVD) dan regular edition (CD).
Kini, Orange Range akan turut mengincar pasar internasional dengan merilis album terbarunya dan juga live album "LIVE TOUR 012 NEO POP STANDARD" melalui iTunes di 91 negara, termasuk Indonesia,  di seluruh dunia!
Cek daftar negaranya berikut ini!
North America: Mexico, Canada and USA Europe: Austria, Belgium, Bulgaria, Cyprus, Czechoslovakia, Denmark, Estonia, Finland, France, Germany, Greece, Hungary, Ireland, Lithuania, Italy, Latvia, Luxembourg, Malta, Hetherlands, Norway, Poland, Portugal, Romania, Slovakia, Sweden, Slovenia, Spain, Switzerland, England, Belarus, Russia, Turkey, Moldova, Ukraine. Central & South America: Argentina, Bolivia, Brazil, Chile, Colombia, Costa Rica, Dominican Republic, Ecuador, El Salvador, Guatemala, Honduras, Nicaragua, Panama, Paraguay, Peru, Venezuela, Anguilla, Antigua & Barbuda, The Bahamas, Barbados, Belize, Bermuda, The Cayman Islands, Dominica, Grenada, St. Kitts & Nevis, Trinidad & Tobago, Virgin Islands. Asia & the Pacific: Australia, New Zealand, Brunei, Cambodia, Hong Kong, Laos, Macao, Malaysia, Philippines, Singapore, Sri Lanka, Taiwan, Thailand, Vietnam, Fiji, India, Indonesia, Kazakhstan, Kyrgyzstan, Mongolia, Nepal, Papua New Guinea, Micronesia, Tajikistan, Turkmenistan, Uzbekistan.