Sebagian foto yang akan dimuat dalam photobook anggota idol group Nogizaka46, Sayuri Matsumura, telah dirilis ke publik. Photobook berjudul Igai tteiuka, mae Kara Kawaii to Omotteta ini adalah sebuah photobook yang diproduksi oleh majalah CanCam, di mana Matsumura berperan sebagai model tetap di majalah tersebut.
Pemotretan untuk photobook tersebut dilakukan di tempat yang sangat disukai oleh Matsumura yaitu Hawaii, tepatnya di pulau Oahu. Dalam photobook ini sendiri, para penggemar dapat melihat Matsumura dalam balutan lingerie yang menonjolkan kulitnya yang indah serta garis pinggulnya, juga melihatnya dalam balutan gaun pengantin, yang merupakan pakaian yang paling diimpikan olehnya.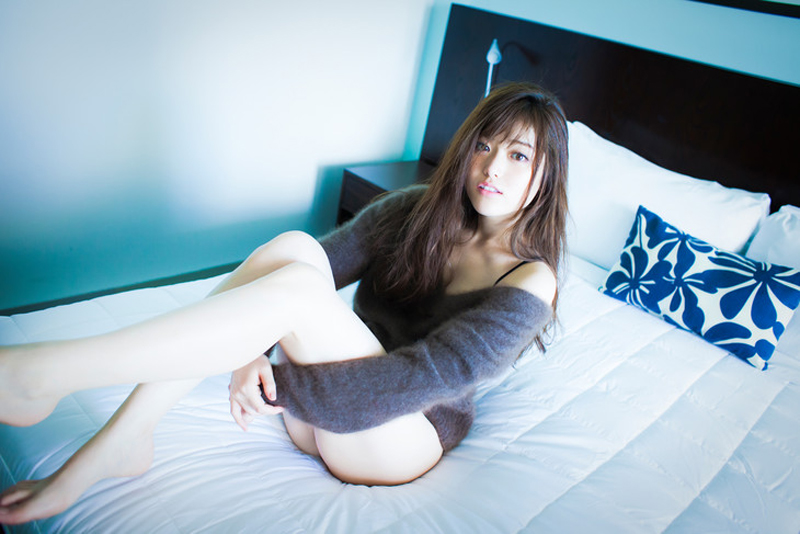 Mengenai photobook ini, Matsumura sendiri berkomentar,
"Saya memamerkan bokong saya yang menurut manajemen saya tidak bagus, hanya untuk photobook ini. Saya akan sangat senang jika kalian bisa menikmati sosok saya yang sedikit lebih dewasa di photobook ini"
Photobook Sayuri Matsumura yang berjudul Igai tteiuka, Mae Kara Kawaii to Omotteta ini akan dirilis di Jepang mulai 12 Desember 2017 mendatang.
(All images: natalie.mu)
Source : natalie.mu