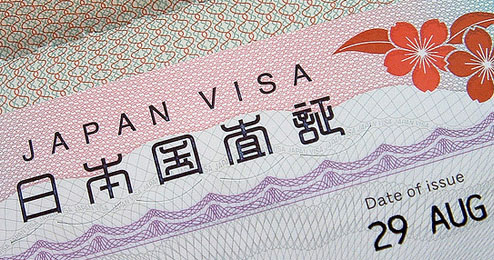 Melalui laman Facebooknya, pihak Kedutaan Besar Jepang memberikan klarifikasi sebagai berikut:
Menyikapi pemberitaan di media massa mengenai pemberlakuan bebas Visa bagi Warga Negara Indonesia, dengan ini disampaikan bahwa hingga saat ini belum ada keputusan mengenai hal tersebut. Oleh sebab itu ditegaskan kembali bahwa bagi Warga Negara Indonesia TETAP membutuhkan Visa. Bagi WNI yang hendak bepergian ke Jepang agar mempersiapkan VISA sebelum melakukan perjalanan.

件名:インドネシア国民に対する査証免除の報道について
一部の新聞で、インドネシア国籍者に対して日本が査証免除を開始するといった記事が掲載されておりますが、査証免除については現時点ではなにも決まっておらず、インドネシア国籍者については引き続き査証が必要となりますのでご注意ください。

In response to the recent articles cited by various media concerning the arrangements to waive visas for Indonesian citizens, the Embassy of Japan herewith announces that the Government of Japan has not decided that the initiative would take into effect yet. It is, therefore, confirmed that any Indonesian citizen wishes to enter Japan STILL need to have necessary visa accordingly. It is suggested that any visitor to Japan shall apply for the visa prior to the departure.
---
Source : Facebook Kedutaan Besar Jepang

Comments