Osechi adalah makanan tradisional tahun baru Jepang, biasanya hidangan ini disajikan dalam kotak yang berlapis-lapis. Ichifuji Catering yang berbasis di Osaka telah menerima pre-order untuk kotak Osechi dan menampilkan ilustrasi khusus karakter One Piece. Harga yang ditetapkan adalah 17.280 yen untuk dua orang. Pre-order akan diterima sampai tanggal 22 Desember dan akan paket Osechi One Piece ini akan diantar pada 31 Desember.
Selain mendapatkan kotak berisi hidangan Osechi, para pemesan juga bisa mendapatkan memorabilia lain, seperti Jyubako (kotak bertumpuk), piring, sumpit, penyangga sumpit, dan cooler bag. Sayangnya, set makanan ini hanya dapat dipesan di Jepang.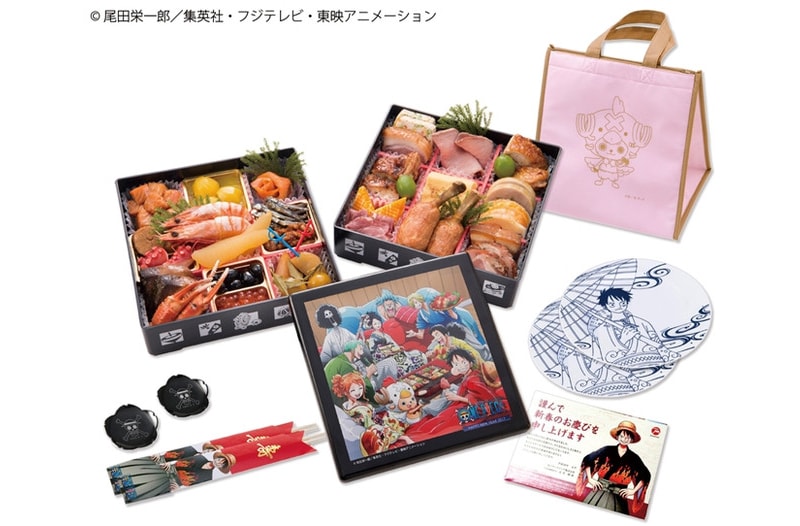 Isi box pertama Osechi One Piece "Pirate's Seafood Set" (15 Hidangan):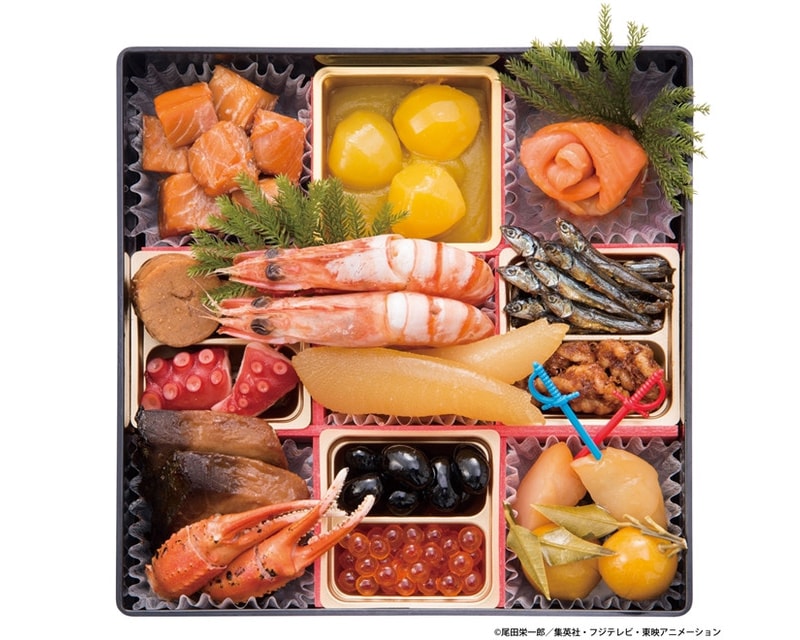 Salmon Hokkaido asap, kastanye manis, Rose Salmon, telur ikan masak, gurita dengan rasa cuka buah prem, udang rebus utuh, telur ikan haring, ikan sarden kering, kenari dengan rasa cakalang, teriyaki ikan amberfish, kaki kepiting, kedelai hitam, telur ikan salmon yang celup shoyu, kerang Jepang asap, dan buah kumquat dengan daunnya
Isi box kedua Osechi One Piece, "Luffy's Nikukiku (Meat Meat) Set" (14 Hidangan):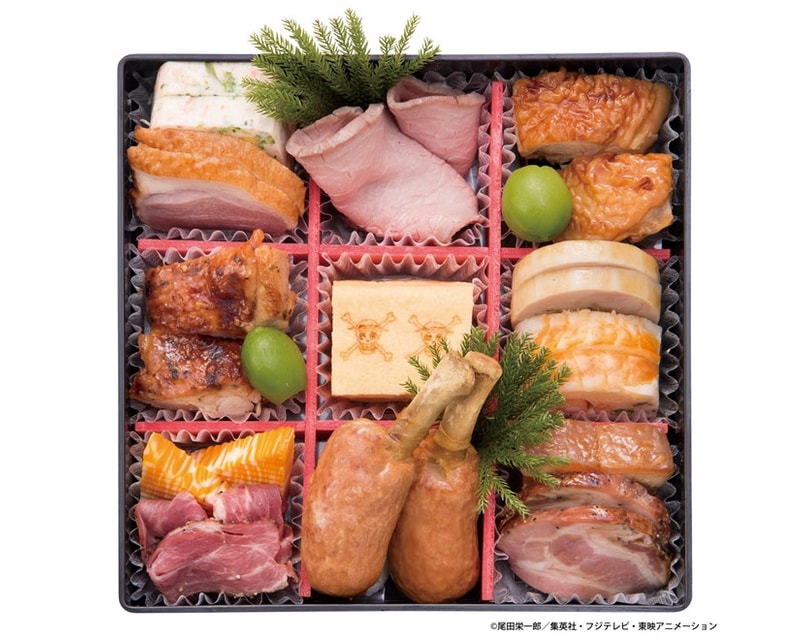 Salmon terrine, daging bebek asap, daging sapi panggang, teriyaki paha ayam, paha ayam bumbu tomat dan basil, omelet dengan bendera bajak laut, Hokkaido chicken herb roll, terrine of shrimps and sea urchin, marble cheese, pastrami daging sapi, sosis frankfurt dengan tulang, soft rafute, daging babi panggang dengan brown sugar, dan buah persik muda manis rebus.
(all images: prtimes.jp)
Source : crunchyroll.com