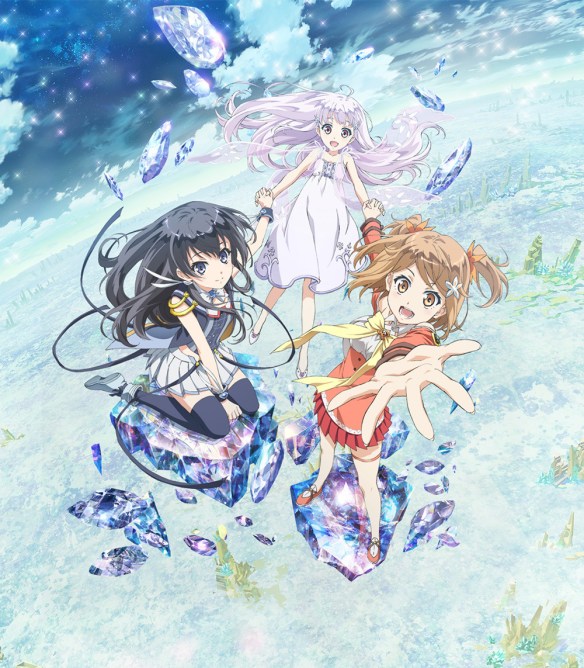 Banyak serial anime, OVA, maupun movie yang berbasis dari anime pendek yang berkualitas, seperti Little Witch Academia dan Death Parade. Demikian pula dengan Garasu no Hana to Kowasu Sekai (Vitreous Flower Destroy the World) atau Garakowa, anime movie yang akan tayang pada 9 Januari tahun depan di Jepang, yang diadaptasi anime pendek produksi Physics Point berjudul D.backup yang berhasil memenangkan grand prize di kontes perdana Anime-ka Taishou di AnimeJapan 2014 yang diselenggarakan Pony Canyon. Selain memenangkan ¥1 juta, anime pendek yang desain karakternya ditangani oleh Kantoku (Hentai Ouji to Warawanai Neko, Magical Suite Prism Nana) ini juga lantas mendapatkan adaptasi anime penuh.
Sejumlah staf inti dan studio yang menanganinya adalah:
Original Story: D.backup karya Physics Point
Original Character Designer: Kantoku (Hentai Ouji to Warawanai Neko., Magical Suite Prism Nana)
Director: Masashi Ishihama (Shinsekai yori, Toki wo Kakeru Shoujo Animation Director)
Scriptwriter: Fumihiko Shimo (Clannad, Suzumiya Haruhi no Yuutsu)
Anime Studio: A-1 Pictures (Sword Art Online, Fairy Tail)
Selain merilis main visual dan informasi para staf, Garakowa juga telah merilis desain karakter dan seiyuu-nya, serta trailer yang turut memperdengarkan lagu tema utamanya yang berjudul a bud of dream dan dinyanyikan oleh Three.
Yumiri Hanamori (Uri-tan – Etotama) sebagai Remo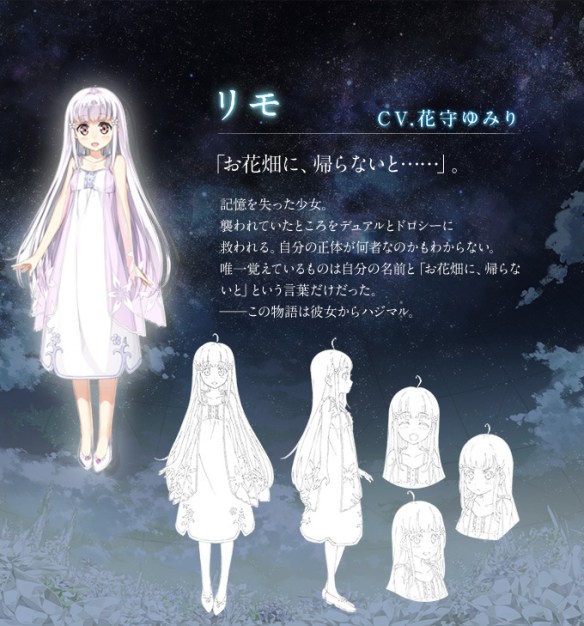 Risa Taneda (Mirai Kuriyama – Kyoukai no Kanata) sebagai Dual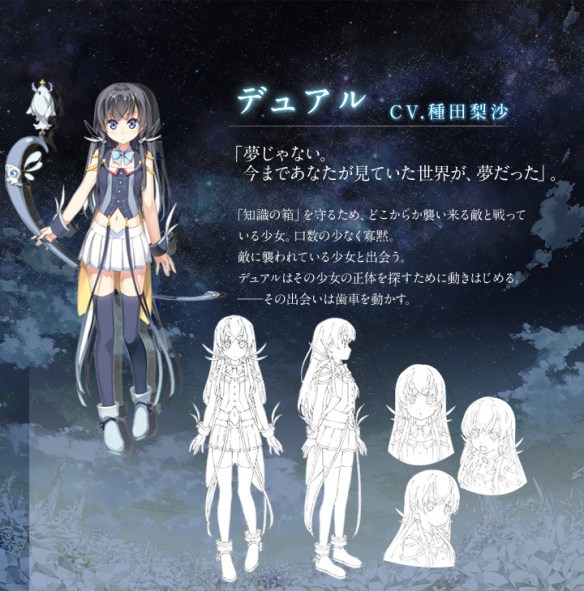 Ayane Sakura (Gasper Vladi – High School DxD New) sebagai Dorothy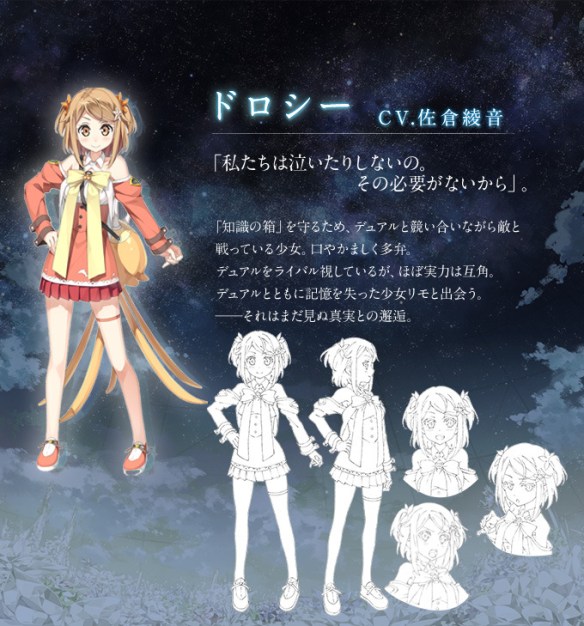 Ai Kayano (Menma – AnoHana) sebagai Sumire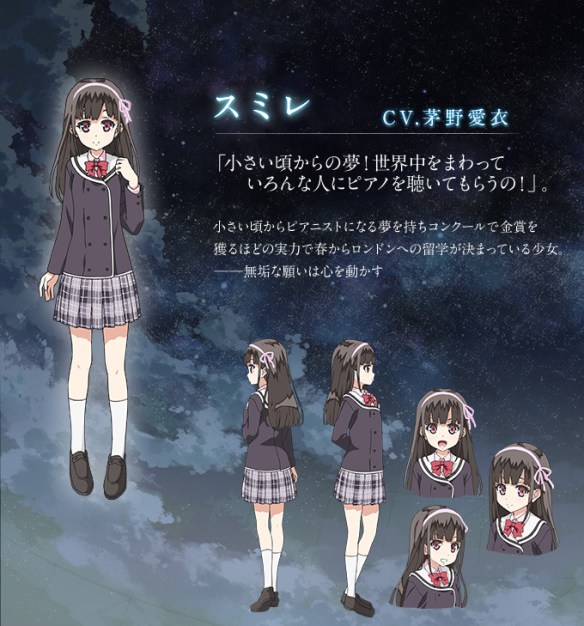 Garakowa sendiri mengisahkan tentang sebuah ruang melayang tanpa gravitasi, di mana sejumlah cahaya bersinar warna-warni yang disebut 'Box of Wisdom'. Di dalam boks tersebut, terdapat beberapa dunia, timeline, dan dahulu terdapat banyak orang di sana. Di sinilah Dual dan Dorothy memerangi musuh-musuh yang disebut para 'Virus', dan dunia yang terinfeksi para virus haruslah dihapuskan. Inilah kewajiban dan tanggung jawab para gadis tersebut. Namun, pada suatu hari, Dual dan Dorothy merasakan keberadaan sesosok Virus baru. Saat tiba di tempat kejadian, mereka melihat seorang gadis tengah diserang oleh para Virus. Setelah menyelamatkan gadis tersebut, Dual dan Dorothy menunggu hingga ia sadar untuk menanyakan identitasnya, dari mana ia berasal dan ke mana ia hendak pergi. Akhirnya, setelah sang gadis membuka mata, ia memberitahu bahwa namanya adalah Rimo sebelum membisikkan sebuah kalimat, "Saya harus kembali ke kebun bunga…"
Source : haruhichan.com