Kabar bahagia ini hadir kemarin malam, telah dikonfirmasi oleh Nintendo bahwa sebuah mini SNES Classic Edition akan diluncurkan pada tanggal 29 September 2017 nanti. Ini adalah berita yang sangat bagus bagi mereka yang gagal mengkoleksi atau menyimpan SNES Classic Edition mereka setelah berita tentang penghentian atau tidak adanya produksi lagi oleh platform tersebut.
---
---
Konsol mini ini akan berisi 21 game, termasuk game-game masterpiece dari Nintendo yaitu seperti Super Super Mario World, Earthbound, Super Mario Kart, dan The Legend of Zelda: A Link to the Past. Namun pengumuman terbesar adalah masuknya Star Fox 2, sekuel yang belum pernah dirilis oleh Star Fox untuk SNES.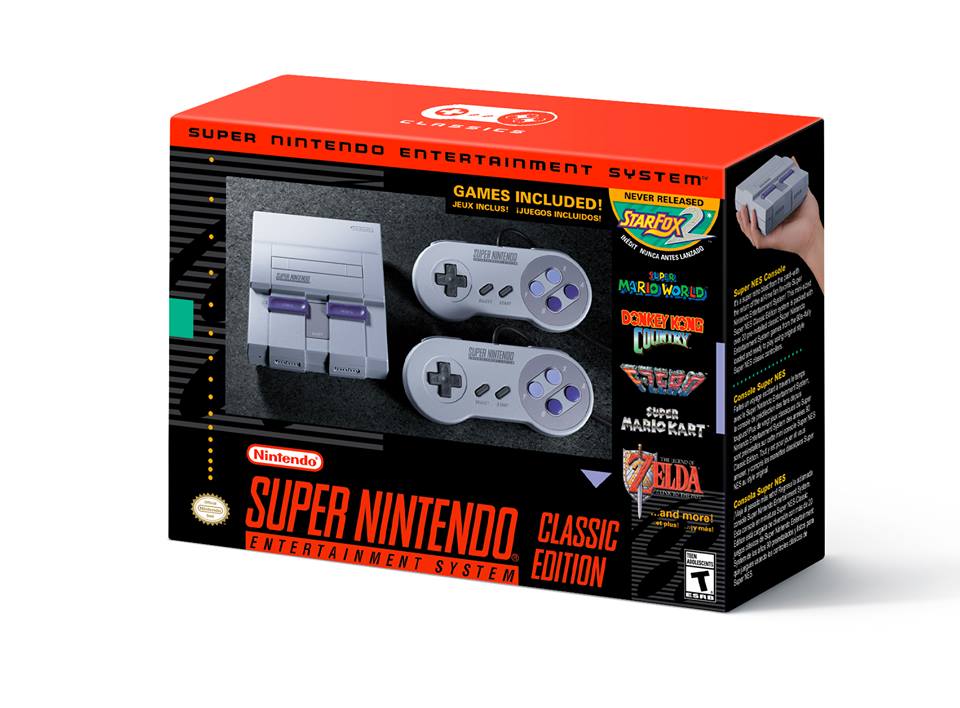 SNES Classic Edition akan memungkinkan pemain untuk memainkan game retro ini di televisi berdefinisi tinggi seperti pendahulunya dan terhubung melalui HDMI. Ada juga SNES Classic yang hanya dirilis di Eropa, yang merilis estetika desain SNES Jepang.
Berikut adalah daftar lengkap game yang tersedia di konsol mini tersebut.
Contra III: The Alien Wars
Donkey Kong Country
EarthBound
Final Fantasy III
F-ZERO
Kirby Super Star
Kirby's Dream Course
The Legend of Zelda: A Link to the Past
Mega Man X
Secret of Mana
Star Fox
Star Fox 2
Street Fighter II Turbo: Hyper Fighting
Super Castlevania IV
Super Ghouls 'n Ghosts
Super Mario Kart
Super Mario RPG: Legend of the Seven Stars
Super Mario World
Super Metroid
Super Punch-Out!!
Yoshi's Island
Menurut Kotaku, produk tersebut akan dikirimkan sampai akhir tahun 2017, jadi silakan membeli Mini SNES Classic Edition seharga $ 79.99 USD pada 29 September saat dirilis secara global.
[youtube https://www.youtube.com/watch?v=ig_bI086FV0]
(images: Facebook Nitendo)
Source : theverge.com