Box Office Mojo telah melaporkan bahwa Dragon Ball Z: Battle of Gods menghasilkan 2,553,002 US$ sampai hari Selasa, 12 Agustus yang lalu, setelah menambahkan lebih banyak penayangan di lebih dari 350 bioskop.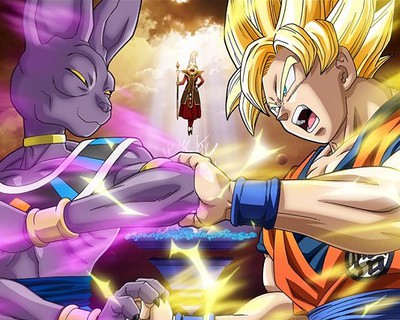 Film tersebut saat ini menduduki rangking 11 dalam peluncuran anime teatrikal sepanjang waktu di Amerika Utara, di bawah Howl's Moving Castle, The Wind Rises, Digimon: The Movie, Spirited Away, Pokemon 3 – The Movie, The Secret World of Arrietty, Yu-Gi-OH!: The Movie, Pokemon: The Movie 2000, dan Pokemon: The First Movie.
Edisi September dari majalah V Jump terbitan Shueisha mengumumkan bulan lalu bahwa sebuah film Dragon Ball Z terbaru akan diputar selama rangkaian liburan Golden Week musim semi mendatang.