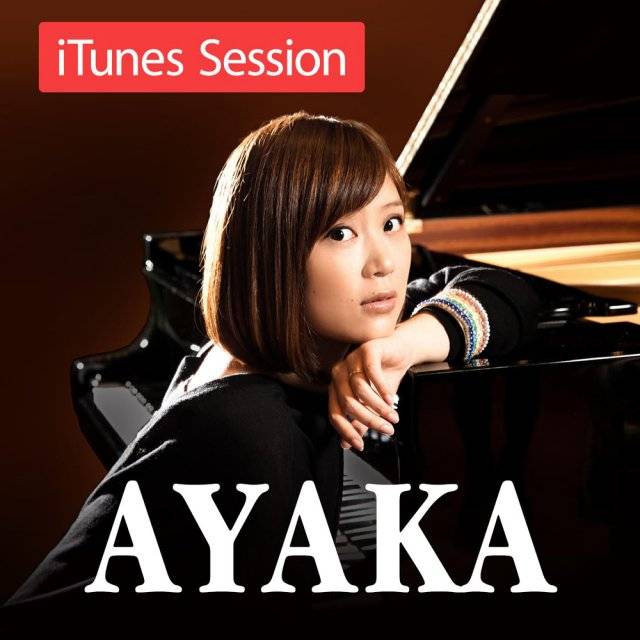 Ayaka akan merilis 'iTunes Session' ke 110 negara pada 16 Maret.
'iTunes Session' adalah EP yang dirilis secara eksklusif melalui iTunes Store. Artis-artis papan atas, seperti Maroon 5, OneRepublic, dan The Black Keys, telah merilis musik melalui 'iTunes Session'. Ini adalah pertama kalinya untuk 'iTunes Session' akan diproduksi di Jepang, dan Ayaka terpilih sebagai artis Jepang pertama yang berpartisipasi.
Untuk rekamannya, Ayaka akan dibantu oleh Satoru Shionoya (Key) dan Masayoshi Furukawa (Gitar), yang pernah menggelar tur dengannya tahun lalu. 'iTunes Session' ini akan berisi lagu "Tsuyoku omou", "Akai Sora", "THIS IS THE TIME", dan "Nijiiro" bersama dengan "Through the ages", sebuah lagu yang Ayaka berikan untuk penyanyi-penulis lagu Inggris, Gabrielle Aplin, dan sebuah lagu cover berbahasa Inggris dari lagu balada miliknya sendiri, "Hajimari no Toki".
Pemesanan awalnya telah dimulai pada tanggal 2 Maret. Jika memesan lebih awal, kalian akan dapat mengunduh "Hajimari no Toki (English ver.) [ITunes Session]" sebelum perilisannya.
[iTunes Session]
01. Tsuyoku Omou(iTunes Session)
02. Akai Sora(iTunes Session)
03. THIS IS THE TIME(iTunes Session)
04. Nijiiro(iTunes Session)
05. Hajimari no Toki(English ver.)[iTunes Session]
06. Through the ages(English ver.)[iTunes Session]
Source : tokyohive.com