Nampaknya sejak Astro Boy pertama kali diluncurkan, hingga kini anime selalu terkait dengan media lain tertentu, apakah itu manga, light novel, visual novel atau game. Namun, sejarah pun mencatat anime-anime orisinil yang mampu menjadi favorit para otaku di Jepang dan diingat dalam jangka waktu yang lama. Dalam sebuah polling yang dilakukan oleh BIGLOBE baru-baru ini, lebih dari 6.000 fans anime menyebutkan anime orisinil favorit mereka.
1. Puella Magi Madoka Magica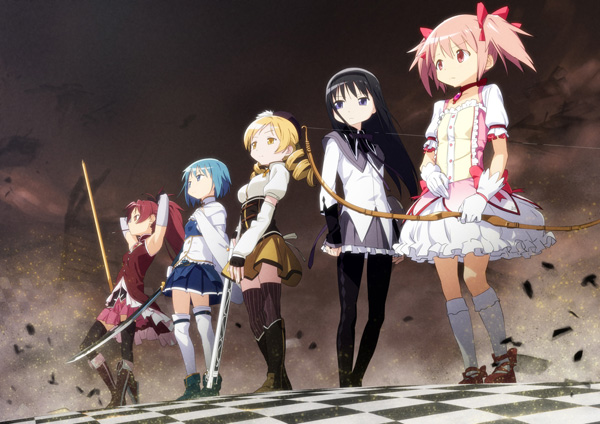 2. Angel Beats!
3. Code Geass
4. AnoHana
5. Tari Tari
6. Summer Wars
7. Hanasaku Iroha
8. Dog Days
9. Spirited Away
10.Castle in the Sky
11. Tsuritama
12. My Neighbour Totoro
13. Princess Mononoke
14. Gurren Lagann
15. Mawaru Penguindrum
16. Dennou Coil
17. s-CRY-ed
18. Senki Zesshou Symphogear
19. Ano Natsu de Matteru
20. Sola
21. Ashita no Nadja
22. (seri) true tears
22. (seri) Revolutionary Girl Utena
24. Natsuiro Kiseki
25. The Wolf Children Ame and Yuki
26. (seri) Sound of the Sky
26. (seri) Noein
28. 5 Centimeters Per Second
29. Motto! Ojamajo Doremi
30. Jewelpet Twinkle
31. Hell Girl
32. Mashin Hero Wataru
33. Kamichu!
34. The Girl Who Leapt Through Time (memiliki konsep "orisinil" yang bagus)
35. (seri) Occult Academy
35. (seri) Eden of the East
37. Jinzo Konchu Kabuto Borg VxV (jawaban trolling)
38. Fushigiboshi no Futagohime
39. Night Raid 1931
40. Uta Kata
41. Wish Upon the Pleiades
42. A Little Snow Fairy Sugar
43. Jewelpet Sunshine
44. (seri) Science Fiction Saiyuki Starzinger (juga memiliki konsep "orisinil" yang bagus)
44. (seri) Lagrange: The Flower of Rin-ne
46. Princess Tutu
47. Kowarekake no Orgel
48. Tamayura
49. Zettai Muteki Raijin-Oh
50. Animal Detective Kiruminzoo
 Jadi, anime orisinil apa yang menjadi favorit Anda?
Source : crunchyroll.com