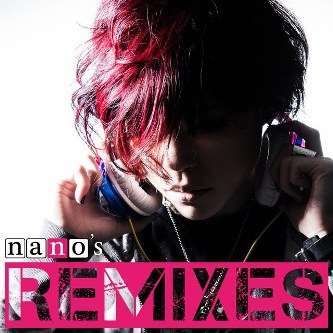 Para penggemar dikejutkan dengan pengumuman atas perilisan album baru nano yaitu berupa album mini berjudul nano's REMIXES. Album yang akan dirilis pada 13 Juli 2016 ini akan berisi enam lagu nano yang paling banyak dilihat di YouTube versi remix plus satu lagu baru.
Keenam remix tersebut akan digarap oleh satu grup DJ yang bernama unique and ingenious DJs. Kumpulan tersebut berisi nama-nama yang sudah tidak asing seperti banvox, Hige Driver, DJ'TEKINA//SOMETHING (yuyoyuppe), emon dan Novoiski (MOONBUG). Sementara itu satu lagu barunya berjudul Freedom Is Yours sedang dalam penggarapan video musiknya. Berikut adalah tracklist-nya:
1. Freedom is Yours
2. Nevereverland remix (22.000.000 kali tayang)
3. No pain, No game remix (8.400.000 kali tayang)
4. SAVIOR OF SONG remix (7.250.000 kali tayang)
5. Born to be remix (3.100.000 kali tayang)
6. SABLE remix (2.270.000 kali tayang)
7. Rock on. remix (2.120.000 kali tayang)
Kira-kira seperti apa remix yang dibawakan oleh DJ-DJ tersebut? Apa kalian ada yang sudah mendengarnya?
Source : ARAMA! JAPAN