Beberapa waktu yang lalu telah dikabarkan bahwa Kanta Sato dan Reina Visa membintangi film live-action Itazura na Kiss yang baru berjudul Mischievous Kiss The Movie: High School, dan kini telah diumumkan bahwa film yang diadaptasi dari manga shoujo komedi romantis tersebut akan dibuatkan sekuelnya yang akan dirilis tahun ini dengan judul Itazura na Kiss The Movie Part 2 Campus-Hen (Mischievious Kiss the Movie Part 2: Campus Arc).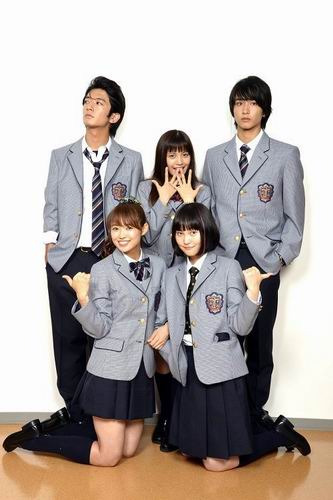 Seperti dilansir dari animenewsnetwork.com, sama seperti film pertamanya, Itazura na Kiss The Movie Part 2 Campus-Hen kembali dibintangi oleh anggota dari grup Gekidan EXILE bernama Kanta Sato (kanan atas) sebagai Irie dan aktris Reina Visa (tengah atas) sebagai Kotoko, juga ada Takanori Jinnai sebagai ayah Kotoko, Hidehiko Ishizuka sebagai ayah Irie dan Hikari Ishida sebagai ibu Irie, serta anggota E-Girls bernama Nonoka Yamaguchi (kiri bawah) sebagai teman sekelas bernama Satomi.
Para karakter dalam film sekuel ini dikisahkan akan menuntut ilmu ke perguruan tinggi dan berkutat seputar hubungan cinta dari banyak karakternya yang semakin rumit dengan kehadiran karakter bernama Yuuko Matsumoto yang cantik dan jenius serta Suudo yang menjadi sempai di klub tenis. Bulan April tahun ini, syuting dari film yang disutradarai oleh Shigeru Nishikawa tersebut akan dimulai, dan hingga akhir bulan ini para pemerannya sedang diaudisi oleh Asia Pictures Entertainment. Ada yang sudah menonton semua film live-action Itazura na Kiss?
---
Source : animenewsnetwork.com

Comments