Pada tanggal 16 Juli, SMAP akan merilis single double A-side baru berjudul Top of the World/ Amazing Discovery.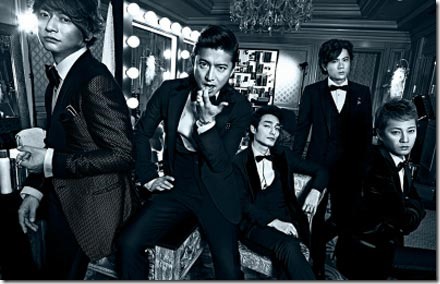 Amazing Discovery digunakan sebagai lagu tema pertama untuk Universal Studios Jepang. Sebuah iklan yang menampilkan lagu tersebut mulai ditayangkan 16 Juni lalu. Yasutaka Nakata telah memberikan komposisi, lirik dan aransemen lagunya. Di sisi lain, Top Of The World akan tampil sebagai lagu tema untuk variety show SMAP x SMAP dari grup tersebut. Lagu ini ditulis oleh Junji Ishiwatari dan dikomposisikan oleh MIYAVI.
Simak lagu, preview PV dan tracklist-nya di bawah ini.
Tracklist
[Limited Edition / Type A]
CD
1. Top Of The World
2. Amazing Discovery
3. Top Of The World (instrumental)
4. Amazing Discovery (instrumental)
DVD
– Top Of The World PV
[Limited Edition / Type B]
CD
1. Top Of The World
2. Amazing Discovery
3. Top Of The World (instrumental)
4. Amazing Discovery (instrumental)
DVD
Amazing Discovery PV
[Regular Edition]
CD
1. Top Of The World
2. Amazing Discovery
3. Top Of The World (instrumental)
4. Amazing Discovery (instrumental)