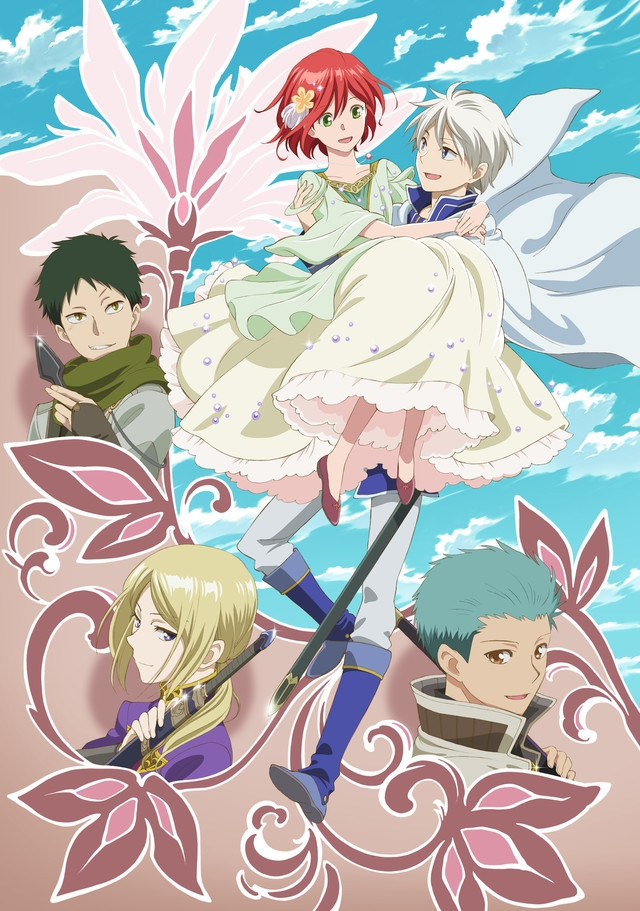 Kisah Shirayuki dan Zen masih berlanjut! Season ke-2 Akagami no Shirayukihime akan dijadwalkan untuk mengudara pada Januari tahun depan, dan main visual serta jajaran cast tambahannya pun akhirnya dirilis ke publik.
Berikut adalah para karakter tambahan dan seiyuu-nya masing-masing untuk season 2 ini:
Kazuki: Sachi Kokuryu (Aria von Reiji Asuna – Gundam Build Fighters)
 Itoya: Shintaro Asanuma (Kyo Sogoru – Zegapain)
 Rona Shenazard: Inori Minase (Chino – Is The Order A Rabbit?)
 Eugena Shenazard: Mikako Komatsu (Sei Iori – Gundam Build Fighters)
Setelah melantunkan lagu pembuka Yasashii Kobou untuk season pertamanya, Saori Hayami dan unit beranggotakan 3 orang, eyelis, juga masih akan meminjamkan suara untuk season 2-nya ini sebagai penyanyi lagu pembukanya, Sono Koe ga Chizu ni Naru (The Voice will Become a Map), sementara eyelis akan menyanyikan lagu penutupnya yang berjudul Page-Kimi to Tsuzuru Monogatari (Page-The Story to Write with You).
Video lagu pembuka season pertamanya, Yasashii Kobou
Jangan lupakan juga episode ekstra OAD-nya yang sudah merilis trailer-nya, ya~
Source : crunchyroll.com