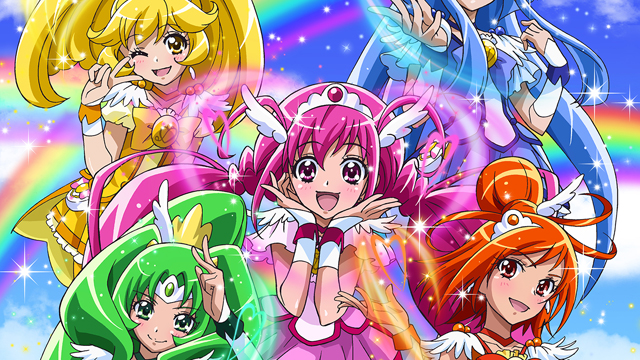 Saban Brands yang telah dikenal sebagai perusahaan yang merilis Power Rangers, baru-baru ini berhasil membeli lisensi Pretty Cure dari Toei, lebih spesifiknya lisensi untuk Smile! Pretty Cure. Sehubungan dengan hal ini, pihak Saban resmi mengumumkan akan menayangkan Smile! Pretty Cure untuk wilayah Amerika Serikat, dengan tayangan berjudul "Glitter Force". Berikut adalah kutipan tentang deskripsi Glitter Force (Smile! Pretty Cure) yang ditulis oleh Saban:
Glitter Force
(Girls action, 40×22 min.) Follows five preteen girls who form the legendary superhero squad the Glitter Force, and must defend Earth from evil fairytale villains…
Glitter Force rencananya akan tayang dalam bahasa dan dubbing Inggris. Smile! Pretty Cure resmi menjadi seri Pretty Cure pertama yang telah di-dubbing dan akan rilis untuk versi Internasional.
Source : worldscreen.com