Telah dikonfirmasi hari ini pada tanggal 7 November bahwa Akira Toriyama, pencipta dari manga Dragon Ball yang terkenal secara internasional, baru-baru ini menggambar suatu ilustrasi untuk poster promosi khusus Jepang untuk film Stephen Chow berjudul Journey to the West: Conquering the Demons. Toriyama juga memberikan tagline untuk poster tersebut, "Kegembiraan terkuat di galaksi!!"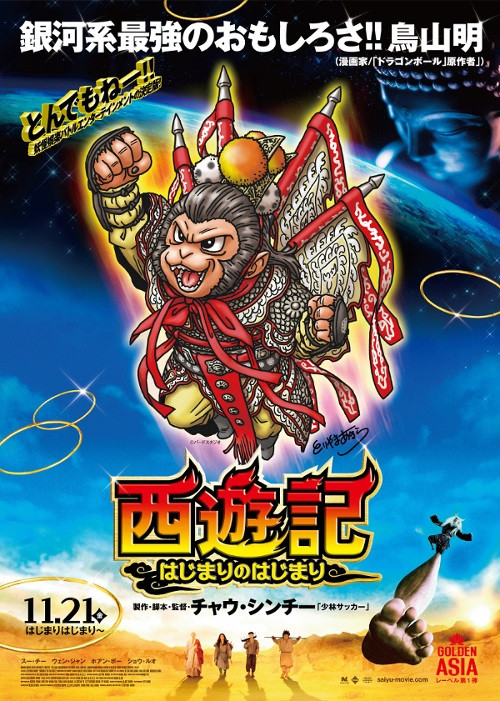 Baik seri Dragon Ball maupun film ini diangkat berdasarkan novel China kuno pada abad ke-16, Journey to the West (meskipun dikembangkan menjadi lebih luas dalam Dragon Ball). Kedua cerita tersebut memiliki protagonis bernama Son Goku/Sun Wukong yang sangat berbeda.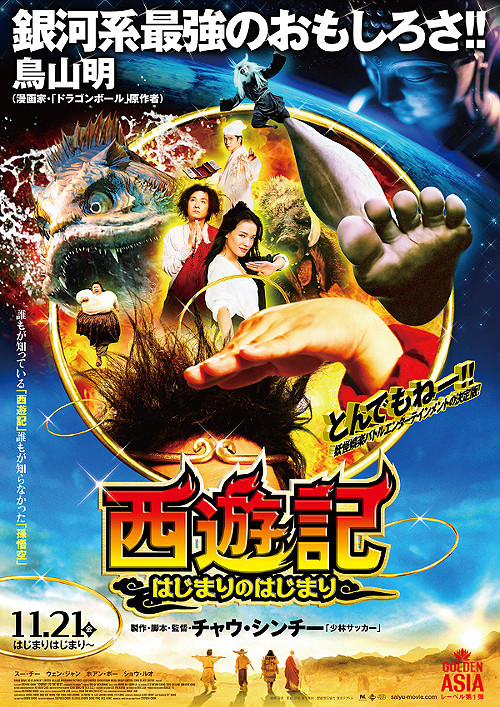 Aktor/sutradara kelahiran Hong Kong, Stephen Chow, terkenal karena berbagai film komedi seni bela dirinya seperti Shaolin Soccer (2001) dan Kung Fu Hustle (2004). Ia juga menjabat sebagai salah satu produser untuk film live action terkenal adaptasi Dragon Ball, Dragonball Evolution (2009) yang disutradarai oleh James Wong. Journey to the West: Conquering the Demons adalah film pertama Chow dalam enam tahun sejak film fiksi ilmiah CJ7 pada tahun 2008. Film ini akan dirilis di Jepang pada tanggal 21 November.
Trailer khusus Jepang:
Source : crunchyroll.com