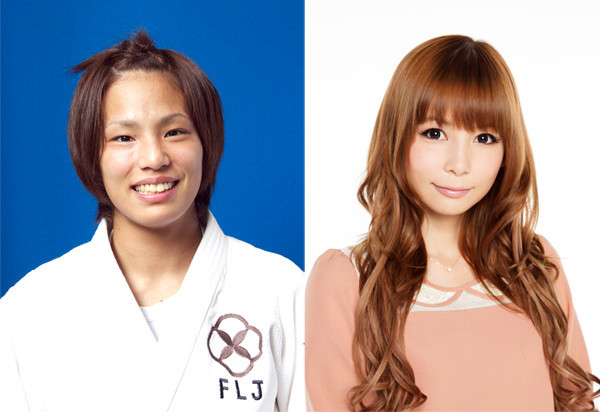 ---
---
Telah diumumkan bahwa atlit judo wanita Jepang Kaori Matsumoto yang memenangi medali emas dalam Olimpiade London 2012 lalu, dan talento/penyanyi Shoko Nakagawa akan meminjamkan suara mereka untuk film anime mendatang DRAGON BALL Z: Kami to Kami (Battle of Gods) sebagai tamu spesial.
Matsumoto, yang menyebut dirinya sebagai penggemar Dragon Ball, menyatakan, "Aku menargetkan untuk menjadi seperti Son Goku." Ia akan mengisi suara tokoh seorang polisi wanita bersepeda motor, yang kabarnya image-nya diambil dari Matsumoto sendiri. Ia berkomentar, "Ini akan menjadi hal yang tak ternilai dalam hidupku yang tak akan pernah kulupakan. Karena ini adalah pengalaman pertamaku, aku akan merasa lebih gugup daripada saat aku bertanding Judo, dan aku juga merasa gelisah apakah akan akan mampu melakukan pekerjaan ini dengan benar, jadi ini masih terasa bahwa aku tengah bermimpi. Kurasa aku akan dapat sedikit lebih mendekati Goku, jadi aku akan mengeluarkan seluruh memampuanku dalam karakterku itu, dan melakukan yang terbaik sambil menikmatinya."
Nakagawa juga dikenal sebagai otaku Dragon Ball. Ia berkata, "Aku melihat pengumuman mengenai film baru Dragon Ball di Jump, dan sementara aku gemetar karena merasa deg-degan, sebuah berita tentang pemunculan tamu datang! Keajaiban terbesar dalam hidupku telah dataaang!!! Ini benar-benar mendebarkan." Nakagawa mendapat peran sebagai Yogen Uo, yang menciptakan kesempatan untuk membawa musuh baru yaitu Bills, Dewa Kehancuran, kepada Goku. Nakagawa juga menunjukkan kegembiraannya, "Dengan cintaku yang meluap-luap terhadap Dragon Ball, aku akan memberikan seluruh kemampuanku untuk peranku ini. Berpikir bahwa aku dapat sekali lagi menemui Trunks, Vegeta, Goku, dan lain-lainnya, membuat aku benar-benar merasa senang untuk hidup."
DRAGON BALL Z : Kami to Kami dijadwalkan untuk diputar perdana pada tanggal 30 Maret.
Sources :