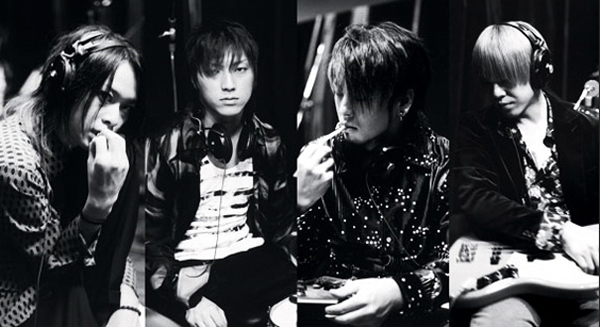 Band rock/visual kei Jepang MUCC mengungkapkan detil mengenai album barunya, Shangri-La yang akan dirilis pada tanggal 28 November.
Abum ini menjadi album penuh pertama mereka sejah pindah label, dan akan berisi total 13 lagu termasuk Arcadia featuring DAISHI DANCE, Nirvana, dan MOTHER serta lagu baru mereka G.G. yang menjadi theme song untuk versi Jepang film The Woman In Black.
Shangri-La akan dirilis dalam tiga versi, Complete Production Edition, Limited Edition, dan Regular Edition. Complete Production Edition akan menyertakan sebuah photobook bersama sebuah CD live berisi performance mereka di Nagoya yang menjadi bagian dari tur nasional mereka -MUCC 15th Anniversary year Live(s)-'97-12'. Sementara dalam Limited Edition akan disertakan CD live berisi performance mereka diSendai.
Sebelum perilisan album ini, single baru mereka MOTHER dijadwalkan akan rilis pada tanggal 31 Oktober. Mereka pun akan menjadi host sebuah acara khusus berjudul NARUTO IN THE NABE yang ditayangkan lewat Nico Nico Namahousou pada tanggal 30 Oktober. Acara tersebut akan menampilkan tamu spesial Junko Takeuchi, pengisi suara Naruto Uzumaki dalam serial NARUTO Shippuden.
Tambahan, MUCC akan mengadakan acara mendengarkan album yang diberi nama Shangri-La de Shangri-La, Kakkoyosugite Angry da! ~YUKKE, 32-sai Yamerutte yo pada tanggal 5 November di Umeda Shangri-La di Osaka.
Di bawah ini adalah cover dan tracklist dari album terbaru MUCC, Shangri-La.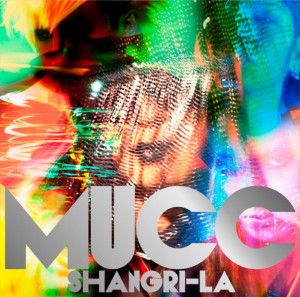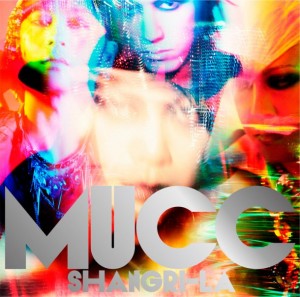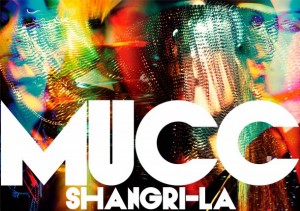 Track List
CD:
01. Mr. Liar
02. G.G.
03.Arcadia featuring DAISHI DANCE
04. Nirvana
05. Honey
06. Shuchaku no Kane
07. Pure Black
08. Kyouran Kyousho ~21st Century Baby~
09. Marry You
10. Yozora no Craypas
11. YOU & I
12. MOTHER
13. Shangri-La
Complete Production Edition CD (-MUCC 15th Anniversary year Live(s)- "97-12″ 2012.09.16 Zepp Nagoya):
01. Fukurou no Yurikago
02. Anjelier
03. Zetsubou
04. Gentou Sanka
05. Tomodachi ga Shinda Hi
06. 4-gatsu no Rengesou
07. 25-ji no Yuutsu
08. Tsuki no Yoru
09. Ame no Orchestra
10. Kurutta Kajitsu (Warau)
Limited Edition CD (-MUCC 15th Anniversary year Live(s)-"97-12″ 2012.09.13 Sendai Rensa):
01. Kokuen
02. FUZZ –Thunder Groove Ver.-
03. Gekkou
04. Touei
05. Shoufu
06. Kokoro Iro
07. Akatsuki Yami
08. Ieji
09. Ryusei
10. Yasashii Uta
source : Natalie.mu via tokyohive.com
additional pic : sparkplugged.net