Telah dikonfirmasi bahwa lima anggota grup idola Jepang, Momoiro Clover Z, akan membawakan lagu tema untuk film anime yang akan datang Dragon Ball Z: Fukkatsu no F (Resurrection of F). Seorang produser Toei Animation menjelaskan, "Kami telah mendengar bahwa para anggotanya adalah penggemar besar dari seri ini, dan memahami dunianya dengan sangat baik. Itu sebabnya kami memilih mereka sebagai penyanyi dari lagu temanya."
Seorang anggota berumur 19 tahun dari grup tersebut, Shiori Tamai, mengatakan, "Ini adalah kehormatan besar bagi kami untuk membawakan lagu tema untuk Dragon Ball, yang memiliki sejarah besar dan merupakan salah satu karya anime perwakilan dari Jepang. Karena baik serinya dan kami memiliki 'Z' yang sama, kami berharap ini akan menjadi lagu yang dicintai oleh semua penggemar Dragon Ball!" Judul lagu dan jadwal rilisnya akan segera diumumkan.
Seperti yang telah diberitakan, lagu dari band hardcore punk Jepang beranggotakan empat orang, Maximum The Hormone pada tahun 2008 berjudul "F" juga akan ditampilkan dalam sebuah adegan pertempuran pada film tersebut. Dragon Ball Z: Fukkatsu no F dijadwalkan akan dirilis dalam format 2D dan 3D (untuk pertama kalinya dalam seri anime) di Jepang pada tanggal 18 April.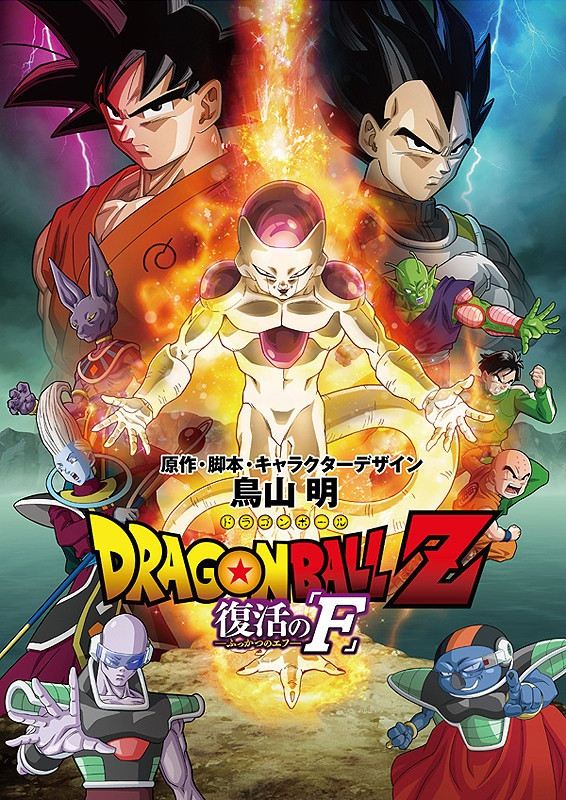 Teaser ke-2 untuk filmnya:
© Bird Studio, Shueisha/2015 "Dragon Ball Z" Production Committe
© STARDUST PROMOTION INC,
Source : crunchyroll.com