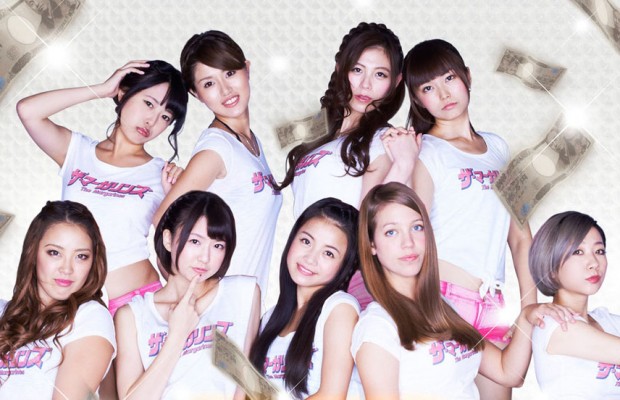 Idol group yang terlilit utang? Ya, buat yang belum mengetahuinya, saat ini di Jepang ada idol group yang unik lho, namanya The Margarines. Idol group ini menjadi dikenal semua anggotanya memiliki utang dalam jumlah yang besar dan mereka berusaha untuk melunasinya. Kini, salah satu anggotanya bernama Miu Mitsuhara menyatakan kelulusannya dari idol group tersebut. Apa itu berarti utangnya sudah lunas?
Seperti dikutip dari nihongogo.com, Miu Mitsuhara yang memiliki utang sebesar 3.000.000 yen telah mengundurkan diri secara resmi dari grup bulan lalu, namun tidak diketahui apakah utangnya itu sudah lunas atau belum. Para anggota lain dari The Margarines juga memiliki utang dalam jumlah yang besar karena berbagai alasan mulai dari pinjaman biasa hingga karena bisnis keluarga yang bangkrut. Selain Miu, anggota lainnya bernama Ran Takahashi memiliki utang yang relatif rendah sebesar 500.000 yen, sedangkan Mai Ishioka sebesar 3.000.000 yen, dan jumlah utang terbesar yang dimiliki anggota idol group tersebut dimiliki oleh Mami Nishida sebesar hampir 100.000.000 yen karena pabrik milik keluarganya mengalami kebangkrutan.
Semoga utang-utang mereka cepat lunas ya.
Source : nihongogo.com