Broadcast Film Critics Association (BFCA) mengumumkan daftar nominasi untuk 24th Annual Critic's Choice Awards pada hari Senin(10/12) kemarin. Mamoru Hosoda dengan filmnya Mirai dari Studio Chizu mendapatkan nominasi di dalam kategori Best Animated Feature.
Daftar Nominasi lain juga hadir sederet judul film animasi seperti The Grinch, The Incredibles 2, Isle of Dogs, Ralph Breaks the Internet, dan Spider-Man: Into the Spider-Verse. Pemenangnya akan diumumkan pada gala awards yang akan dilangsungkan pada tanggal 13 Januari 2019.
Film ini dinominasikan di dalam kategori Best Motion Picture – Animated untuk the 76th Annual Golden Globes pada 6 Januari, dan juga dinominasikan di 2 kategori untuk the 46th Annual Annie Awards pada 2 Februari nanti.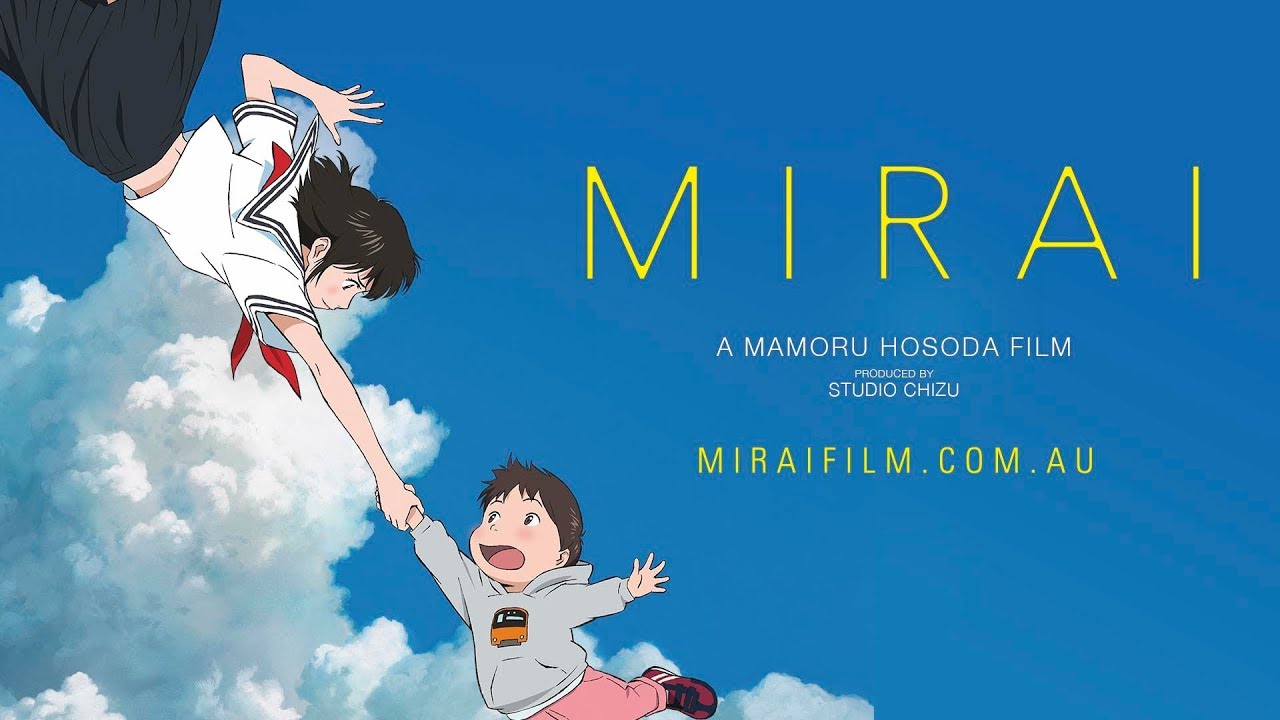 Film berdurasi 100 menit ini mendapatkan urutan ke 2 pada pemutaran perdananya di box office Jepang pada tanggal 20 Juli lalu.
Plot film ini becerita tentang sebuah keluarga yang tinggal di dalam sebuah rumah terpencil di sudut kota, dimana keluarga ini sangat memanjakan seorang anak laki – laki yang berusia 4 tahun, bernama Kun-chan. Saat Kun-chan mendapatkan seorang adik perempuan bernama Mirai, dia merasa iri dan beranggap bahwa sang adik mencuri perhatian dan cinta kasih orang tua darinya. Kun-chan akhirnya mengalami berbagai pengalaman yang pertama kali dialami di kehidupannya. Dan ditengah semua itu, dia bertemu dengan sosok Mirai yang lebih tua, yang datang dari masa depan.
Hosoda mendirect film di Studio Chizu miliknya, dan juga berperan sebagai penulis naskah dan cerita asli. Hiroyuki Aoyama (director animasi dari The Girl Who Leapt Through Time, Summer Wars, dan The Boy and The Beast) dan Ayako Hata (key animator di film yang sama) kembali berperan sebagai director animasi. Yohei Takamatsu dan Takashi Omori, yang pernah bekerja bersama Hosoda di  The Boy and The Beast, berperan sebagai art directors. Producer Yuichiro Saito yang juga bekerja bersama dengan Hosoda pada film – film sebelumnya, turut pula berandil dalam produksi film ini.
Film ini tentunya wajib ditonton ya baik penggemar animasi Jepang maupun yang bukan penggemarnya, karena ceritanya menarik dan bisa dinikmati oleh semua kalangan! Bagaimana menurut kalian?
Source : Critic's choice