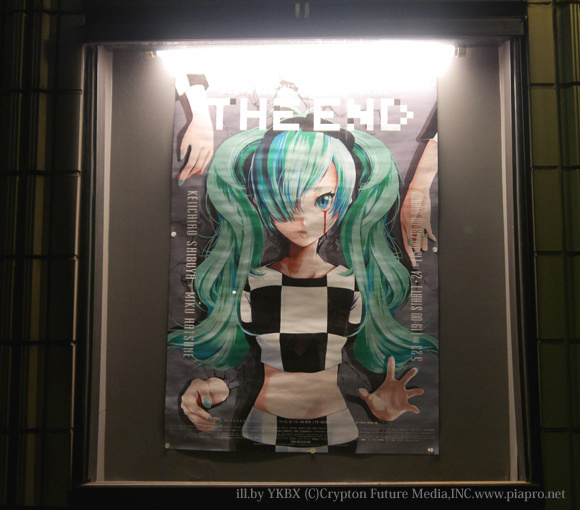 Hatsune Miku, penyanyi pop virtual, laris di bioskop atas penampilan terbarunya dalam The End, opera vocaloid pertama (dan mungkin satu-satunya) di dunia. Seperti yang diharapkan dari sebuah opera yang mengganti manusia dengan penyanyi digital, The End penuh dengan kejutan. Namun yang paling mengejutkan adalah keputusan mereka untuk memilih Marc Jacobs sebagai desainer kostum digital! Kostum baru Miku baru-baru saja dipertunjukkan pada penayangan perdana The End di Shibuya.
Untuk penampilannya di The End, Miku mengganti kostum abu-abu dan biru khasnya dengan pakaian two-piece bermotif papan catur yang didesain oleh Marc Jacobs dan tim Louis Vuitton. Motif ini terinspirasi oleh koleksi 2013 Spring/Summer mereka, namun diberi nuansa pixelated dengan ukuran dan kontras yang lebih jelas. Sketsa awal dari kostum baru Miku ini menerima banyak ulasan dari penggemar di Jepang yang berpikir bahwa Miku nyaris tidak dapat dikenali.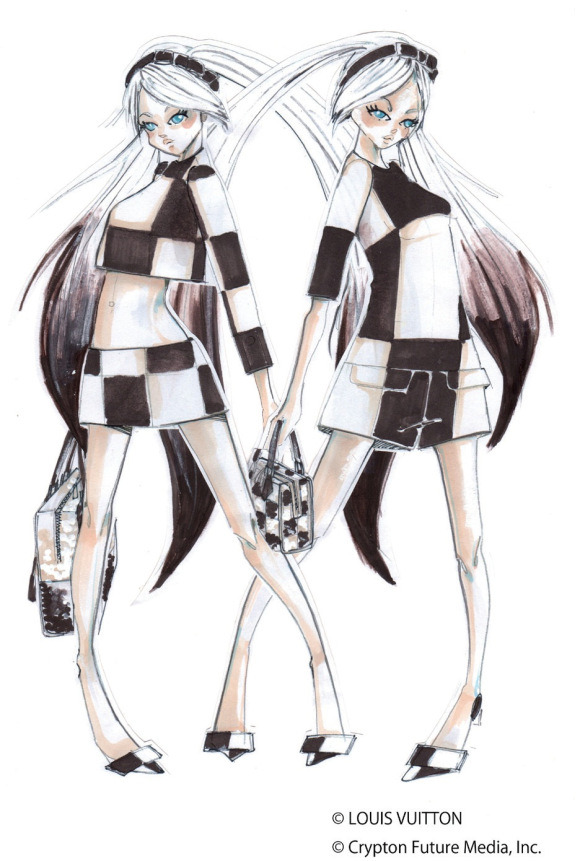 Namun kini Miku telah menjadi patung seukuran manusia dan terlihat seperti dirinya! Dikatakan bahwa Miku berusia 16 tahun, namun ia terlihat sebagai gadis dewasa dalam kostum barunya.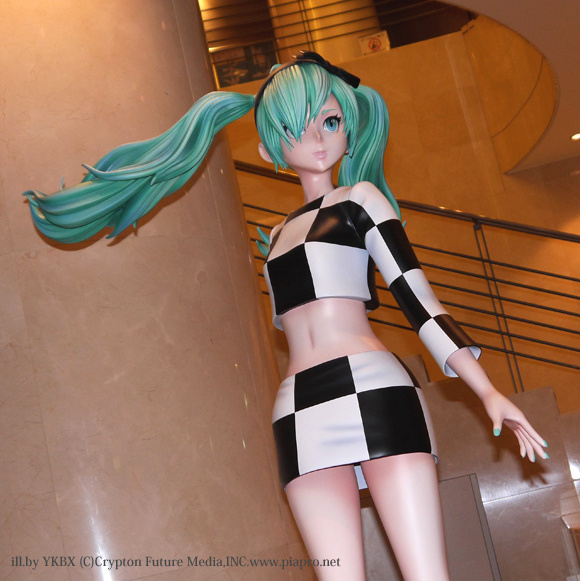 Kini Miku telah menyelesaikan turnya di Tokyo dan dijadwalkan untuk tampil di Paris pada November ini.
Source : rocketnews24.com