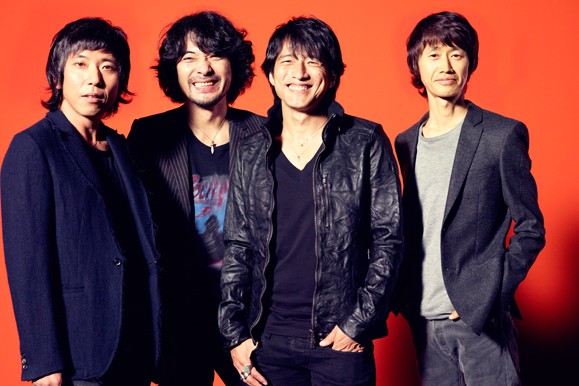 Band rock populer Jepang Mr. Children akan merilis album terbaru mereka yang diberi judul (an imitation) blood orange pada tanggal 28 November.
Di bawah ini adalah lagu-lagu mereka seperti yang dikumpulkan oleh sumber berita ini dari YouTube.
Mr. Children : (an imitation) blood orange
01. hypnosis (5:58)
02. Marshmallow day (4:17)
03. End of the day (5:50)
04. 常套句 (Joutoku)(4:05)
05. pieces (6:13)
06. イミテーションの木 (Imitation no ki)(5:03)
07. かぞえうた (Kazoe uta)(4:42)
08. インマイタウン (In My town)(5:18)
09. 過去と未来と交信する男 (Kako to Mirai wo Koushin Suru Otoko)(5:22)
11. 祈り ~涙の軌道 (Inori ~Namida no Kidou~)(5:43)
Klik masing-masing judul untuk mendengarkan lagunya.
Dan juga terdapat beberapa live performance mereka untuk album ini seperti dapat dilihat di bawah ini:
[youtube http://www.youtube.com/watch?v=E2FO3GXNnD8]
[youtube http://www.youtube.com/watch?v=BMUU7y2AKwM]
source : aramatheydidnt.livejournal.com