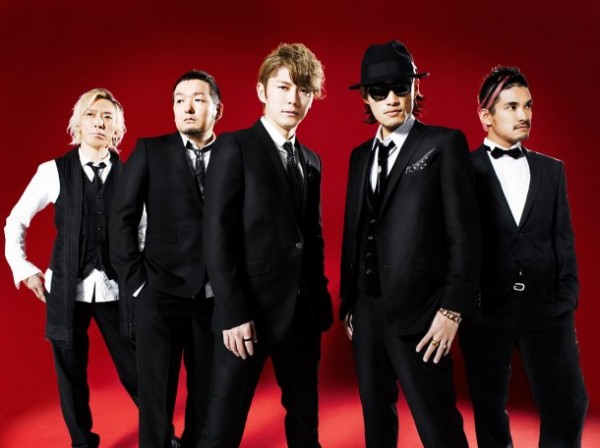 Band rock Jepang FLOW telah mengumumkan bahwa mereka akan merilis single dan album baru pada bulan Maret mendatang. Mereka pun akan menggelar sebuah konser tur berskala nasional mulai bulan April.
Single mendatang mereka itu merupakan double A-Side dengan tanggal rilis dijadwalkan pada 20 Maret. Dalam single tersebut akan disertakan lagu CHA-LA HEAD-CHA-LA, yang akan digunakan sebagai theme song untuk film layar lebar anime Dragon Ball yang berjudul DRAGON BALL Z Kami to Kami (diputar perdana tanggal 30 Maret); dan sebuah lagu baru yang belum diketahui judulnya. Sementara itu, album studio ke-8 mereka akan diberi judul FLOW THE MAX!!! dan akan dirilis pada tanggal 27 Maret. Detil lebih lanjut mengenai single dan album tersebut akan diumumkan kemudian.
Tur mereka, FLOW LIVE TOUR 2013: Tour THE MAX!!! akan dibagi menjadi 2 bagian: LAST MAX!!! dan MAX!!! no Mukou Gawa. Konser tersebut akan menghadirkan total 48 pertunjukan. Pemesanan tiket untuk bagian pertama konser ini akan dibuka di situs resmi mereka mulai tanggal 24 Januari.
Di bawah ini adalah daftar lokasi dan tanggal kedua bagian konser FLOW.
FLOW LIVE TOUR 2013: Tour THE MAX!!! ~LAST MAX!!!~
Jumat, 12 April – Chiba LOOK (Chiba)
Sabtu, 20 April – Takasaki klub FLEEZ (Gunma)
Minggu, 21 April – F.A.D YOKOHAMA (Kanagawa)
Jumat, 26 April – Mito Lighthouse (Ibaraki)
Senin, 29 April – Sapporo cube garden (Hokkaido)
Rabu, 1 Mei – Aomori Quarter (Aomori)
Jumat, 3 Mei – Morioka Klub ChangeWAVE (Iwate)
Sabtu, 4 Mei – Yamagata Showa SESSION (Yamagata)
Senin, 6 Mei – HEAVEN'S ROCK Utsunomiya VJ-2 (Tochigi)
Sabtu, 11 Mei – Shinsaibashi BIG CAT (Osaka)
Minggu, 12 Mei – Nagoya Electric Lady Land (Aichi)
Sabtu, 18 Mei – HEAVEN'S ROCK Saitama Shintoshi VJ-3 (Saitama)
Minggu, 19 Mei – Kofu KAZOO HALL (Yamanashi)
Sabtu, 25 Mei – Toyama MAIRO (Toyama)
Minggu, 26 Mei – Nagano Live House J (Nagano)
Selasa, 28 Mei – Kyoto MUSE (Kyoto)
Kamis, 30 Mei – Okayama IMAGE (Okayama)
Sabtu, 1 Juni – Fukuoka DRUM Be-1 (Fukuoka)
Minggu, 2 Juni – Miyazaki SR-BOX (Miyazaki)
Selasa, 4 Juni – Oita DRUM Be-0 (Oita)
Kamis, 6 Juni – Matsuyama Salon Kitty (Ehime)
Sabtu, 8 Juni – Tokushima club GRINDHOUSE (Tokushima)
Minggu, 9 Juni – Kobe VARIT (Hyogo)
Selasa, 11 Juni – Matsuzaka M'AXA (Mie)
Sabtu, 22 Juni – Ginowan HUMAN STAGE (Okinawa)
Selasa, 2 Juli – LIQUIDROOM ebisu (Tokyo)
FLOW LIVE TOUR: 2013 Tour THE MAX!!! ~MAX!!! no Mukou Gawa
Jumat, 5 Juli – Sendai CLUB JUNK BOX (Miyagi)
Minggu, 7 Juli – Akita LIVE SPOT 2000 (Akita)
Selasa, 9 Juli – Koriyama CLUB♯9 (Fukushima)
Rabu, 10 Juli – Niigata GOLDEN PIGS RED STAGE (Niigata)
Jumat, 12 Juli – Kanazawa vanvan V4 (Ishikawa)
Sabtu, 13 Juli – Gifu Club-G (Gifu)
Senin, 15 Juli – Wakayama GATE (Wakayama)
Rabu, 17 Juli – Yonego AZTiC laughs (Tottori)
Kamis, 18 Juli – Matsue AZTiC canova (Shimane)
Sabtu, 20 Juli – Kochi X-pt. (Kochi)
Minggu, 21 Juli – Takamatsu DIME (Kagawa)
Selasa, 23 Juli – Shunan TIKI-TA (Yamaguchi)
Kamis, 25 Juli – Nagasaki DRUM Be-7 (Nagasaki)
Sabtu, 27 Juli – Kumamoto DRUM Be-9 V2 (Kumamoto)
Minggu, 28 Juli – Kagoshima SR HALL (Kagoshima)
Selasa, 30 Juli – Saga GEILS (Saga)
Kamis, Agustus 1 – Hiroshima Namiki Junction (Hiroshima)
Sabtu, 3 Agustus – Nara Neverland (Nara)
Minggu, 4 Agustus – Shiga U-STONE (Shiga)
Selasa, 6 Agustus – Fukui CHOP (Fukui)
Rabu, 7 Agustus – Live House Hamamatsu Madowaku (Shizuoka)
Sabtu, 7 Sep – Maihama Amphitheater (Chiba)
source : natalie.mu via tokyohive.com