Setelah sebelumnya Monster Hunter World mengumumkan detail mengenai event kolaborasinya, yang menghadirkan Behemoth dari Final Fantasy XIV ke dalam game tersebut, kini Final Fantasy XIV mengumumkan detail dari sisi mereka mengenai kolaborasi tersebut, yang akan diterapkan dalam dunia MMORPG tersebut. Pengumuman tersebut dilakukan pada live streaming rutin Live Letter From the Producer yang ditayangkan melalui kanal YouTube pada Senin, 16 Juli lalu.
---
---
Jika Monster Hunter World menghadirkan Behemoth ke dalam dunianya, Final Fantasy XIV membawa monster yang sudah menjadi maskot seri Monster Hunter, yaitu Liolaeus/Rathalos ke dalam dunianya. Dalam acara live streaming tersebut juga ditayangkan video trailer lengkap kolaborasi ini, dengan cuplikan adegan-adegan pertarungan yang akan dihadapi oleh para Warrior of Light.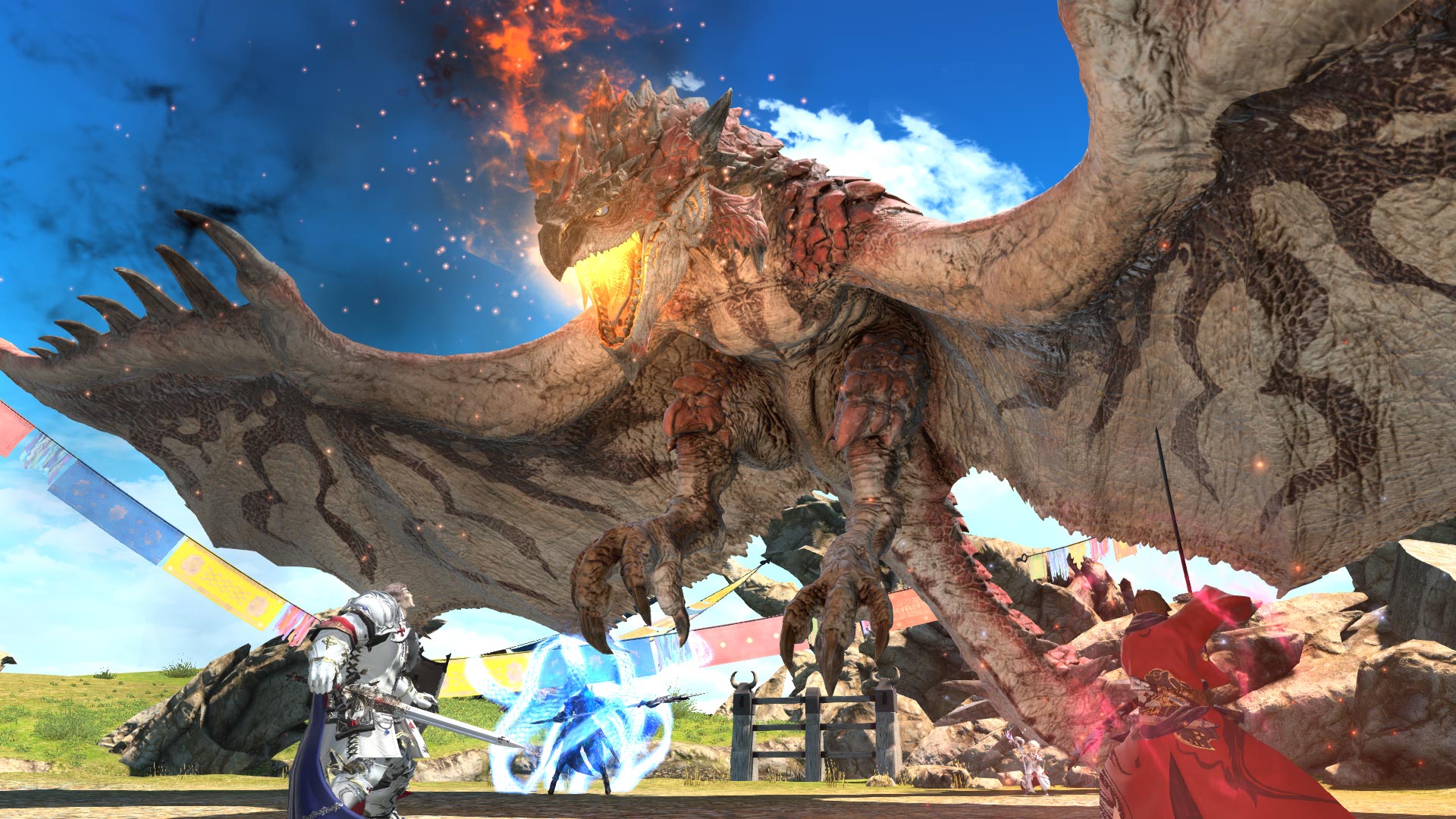 Pertempuran dengan Rathalos versi Final Fantasy XIV akan hadir dalam bentuk dua buah trial quest, yaitu The Great Hunt, yang bisa dimainkan oleh 8 orang dalam satu party, dan The Great Hunt (Extreme) yang membatasi jumlah pemainnya menjadi 4 orang saja. Mekanik pertarungannya pun akan dibuat lebih menyerupai mekanik game Monster Hunter World dibanding Final Fantasy.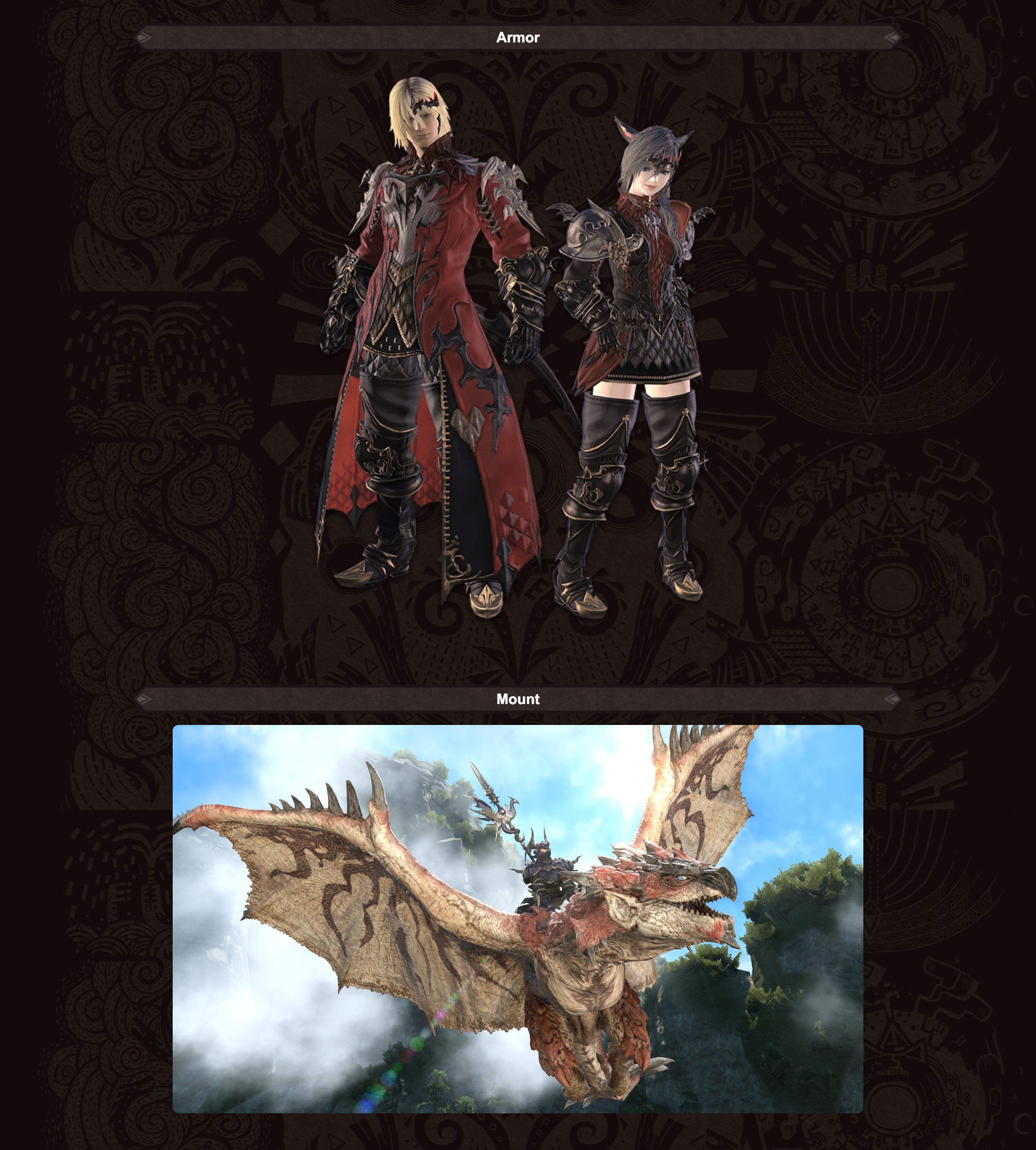 Beberapa reward yang bisa didapatkan oleh pemain dalam event kolaborasi ini di antaranya set armor Rathalos versi Final Fantasy XIV, mount Rathalos yang akan memainkan lagu Monster Hunter sebagai musik latar saat ditunggangi, minion berbentuk Palico dan Poogie, dan sebuah housing item berbentuk alat panggang daging yang biasa dipakai oleh para Hunter di Monster Hunter.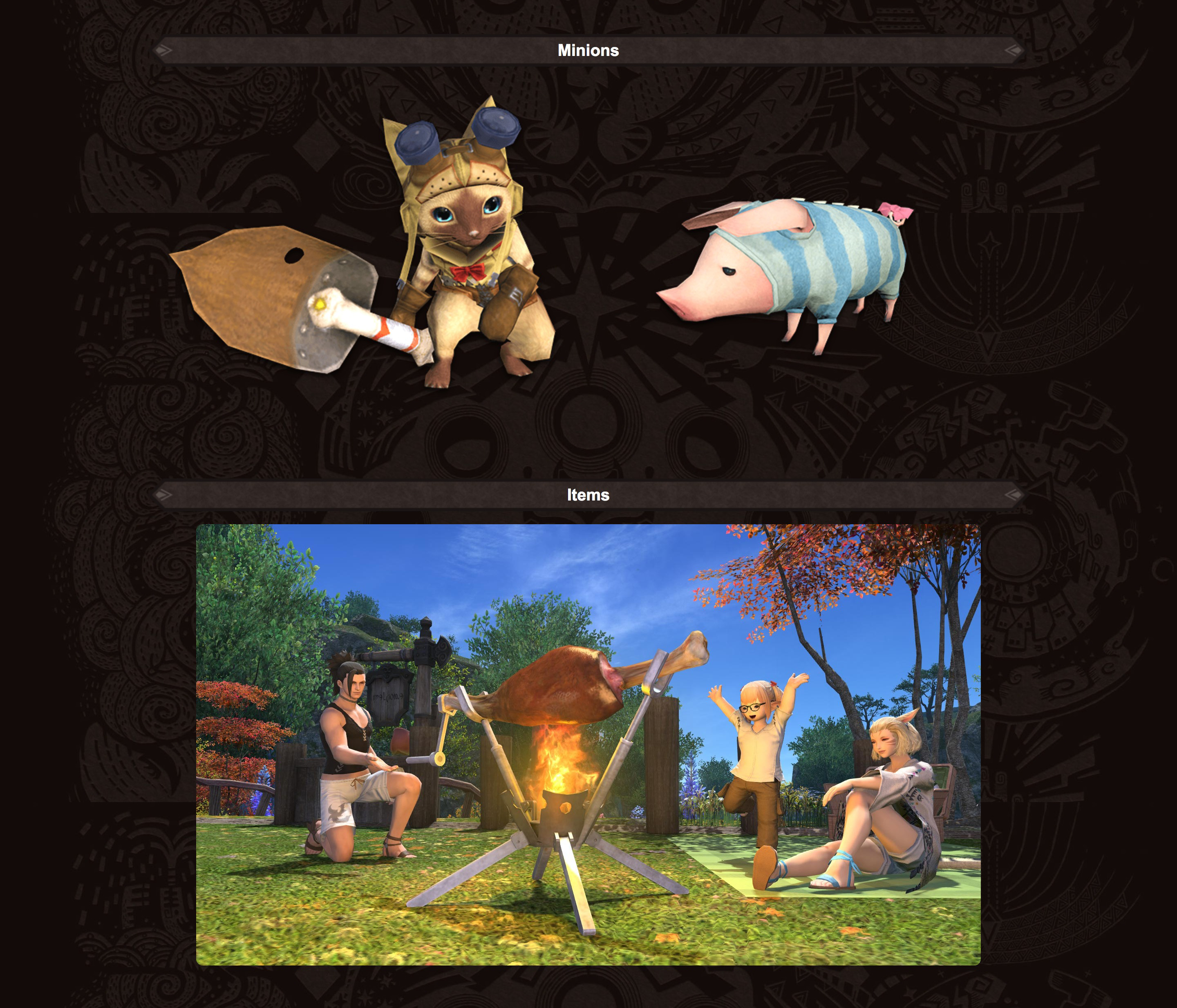 Event kolaborasi ini akan mulai diimplementasikan di Final Fantasy XIV pada tanggal 7 Agustus mendatang, dan akan bisa dimainkan oleh para pemain yang telah mencapai level 70 dan telah menyelesaikan main story quest di ekspansi Stormblood.
(All images: FFXIV Lodestone)
Sources :