Film terbaru dari Kento Yamazaki yang berjudul Hitsuji to Hagane no Mori atau dalam bahasa Inggris berjudul  A Forest of Wool and Steel telah merilis foto visual resmi mereka.
Film ini merupakan hasil adaptasi dari novel terkenal yang berjudul sama karya Natsu Miyashita yang merupakan novel dengan penjualan paling laris di seluruh toko buku Jepang pada tahun 2016 lalu. Karya ini menceritakan tentang Naoki Tomura (Kento Yamazaki) yang merupakan seorang siswa SMA yang tinggal di Hokkaido. Ia bertemu dengan tuner piano Soichiro Itadori (Tomokazu Miura) di sekolahnya. Naoki bisa mencium bau hutan dari piano yang disetel oleh Soichiro. Naoki tersentuh oleh pekerjaannya dan mulai bekerja di toko alat musik tempat Soichiro bekerja. Naoki mengembangkan hubungannya dengan banyak orang yang juga berhubungan dengan piano dan dia bertemu dengan Kazune (Mone Kamishiraishi) dan Yuni (Moka Kamishiraishi). Mereka adalah pianis bersaudara yang masih berstatus siswa SMA.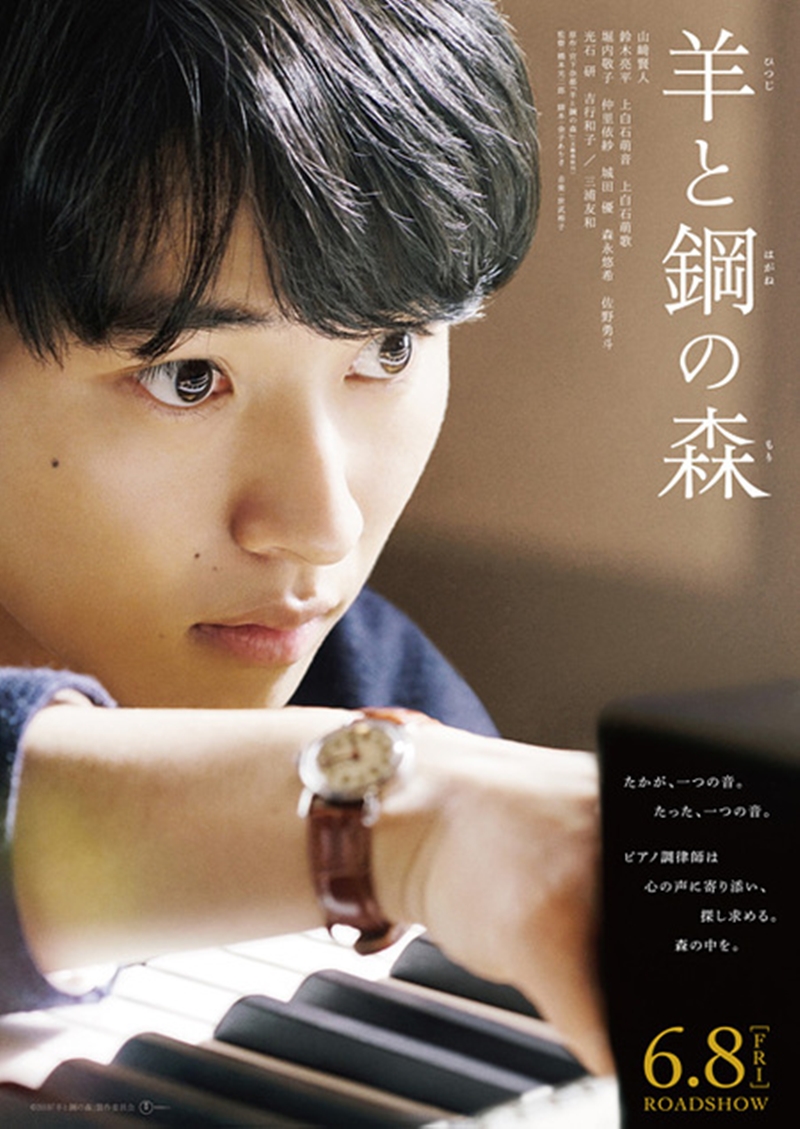 Dalam foto visual dari poster film tersebut, terlihat Kento Yamazaki sedang menyetel piano dengan muka yang serius. Untuk memerankan film ini Yamazaki dilatih oleh seorang profesional dari Japan Piano Tuning Association. Pengambilan gambar pun dilakukan setelah dia mendapatkan pelatihan khusus di bidang tuning piano. Apabila kita lihat dengan teliti, kita dapat menemukan bayangan piano utuh yang terpantul di mata Yamazaki di dalam poster tersebut.
Film Hitsuji to Hagane no Mori akan mulai ditayangkan pada tanggal 8 Juni tahun 2018 mendatang.
(featured image : Modelpress)
Source : Yahoo! Japan