Film ke-21 Detective Conan yang berjudul Meitantei Conan Kara Kurenai no Love Letter (Detective Conan: Crimson Love Letter) telah rilis di Jepang pada tanggal 15 April kemarin. Selama akhir pekan (sabtu-minggu), tiket dari film anime yang tayang di 354 bioskop tersebut berhasil terjual sebanyak 987.568 lembar dan memperoleh keuntungan sebesar 128 juta yen.
Hal ini membuat film Conan memperoleh rekor baru di penjualan dengan menduduki puncak chart Box Office akhir pekan Jepang. Pada bulan April tahun lalu, film ke-20 nya yang bertajuk Detektif Conan: Junkoku no Nightmare (Detektif Conan: The The Darkest Nightmare), berhasil menjual 933.800 tiket atau setara dengan 120 juta yen dalam dua hari pertama rilis di Box Office.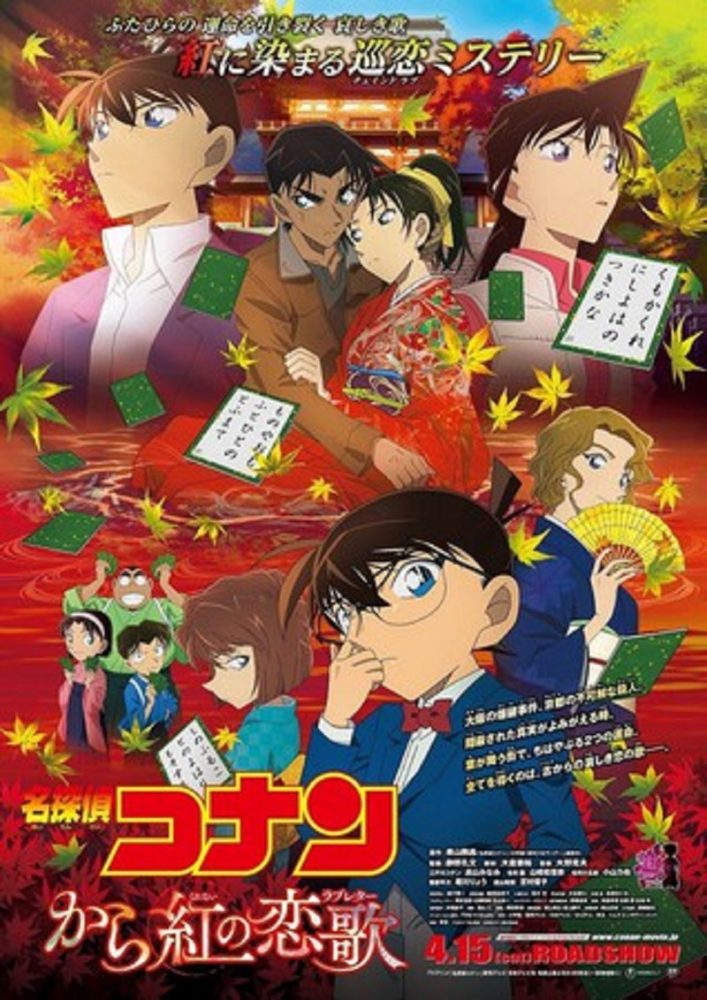 Sementara itu film Shinchan ke-25, Eiga Crayon Shin-chan Shurai! Uchujin Shiriri (Crayon Shin-chan the Movie: Invasion! Alien Shiriri) yang rilis bersamaan hanya menempati peringkat 2 di Box Office Jepang.
Source : animenewsnetwork.com