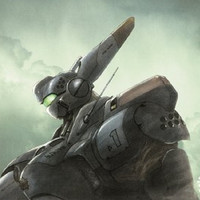 Selama pembicaraan antara Mamoru Oshii (Mobile Police Patlabor, Ghost in the Shell) dan Toshio Suzuki (produser Studio Ghibli) secara live-streaming di Nico Nico Namahousou Jepang tadi malam, Suzuki bertanya pada Oshii tentang rumor bahwa Oshii baru-baru ini mengerjakan film live-action adaptasi dari Patlabor. Suzuki mendengarnya dari Tomohiko Ishii, produser dari film Oshii tahun 2008, The Sky Crawlers. Oshii menolak untuk menyangkal atau mengkonfirmasi rumor itu secara langsung, tapi Suzuki percaya rumor itu benar. Bagaimana menurut Anda? Apakah Anda ingin melihat live-action Patlabor disutradarai oleh Oshii sendiri?
Transkripsi dari percakapan mereka (dari jam 1:00:24-01:01:18)
Suzuki "I've heard this from someone..., are you going to make another Patlabor film?"
Oshii "What's that?"
Suzuki "Patlabor. A live-action film. That's what I've heard. I've heard it from Ishii."
Oshii "Ahaha!!"
Suzuki "Is it true?"
Oshii "I can't say anything to that, of course!!"
Suzuki "So you're working on it! I've got it!!"
Oshii "Actually, I'm also working on so many other projects now. I've suddenly became very busy. I haven't done so much in the past three years, though."
Suzuki "I've also heard a foreign company will invest money. They liked your old materials that you showed to them."
Oshii "That's another project."
Oshii pernah mengarahkan film CGI/live-action percontohan Patlabor berdurasi 2 menit pada tahun 1998. Namun film yang sebenarnya belum diproduksi sejauh ini.
(Source: www.crunchyroll.com)