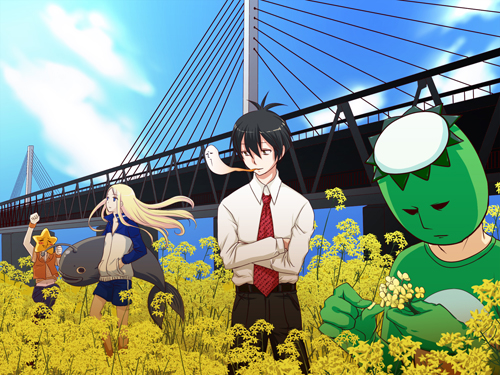 Baru-baru ini, lebih dari 4.000 penggemar anime di Jepang mengikuti sebuah polling yang diadakan oleh BIGLOBE untuk mengetahui anime apakah yang menurut mereka merupakan anime terkocak. Terdapat bias masa di dalamnya, terlihat dari Joshiraku dan Binbo-gami ga! yang merupakan anime baru masuk dalam daftar, namun masuk juga anime lawas seperti Crayon Shinchan dan Genius Bakabon, serta anime yang sedikit terlupakan seperti Ninja Nonsense.
50 besar anime terkocak tersebut adalah :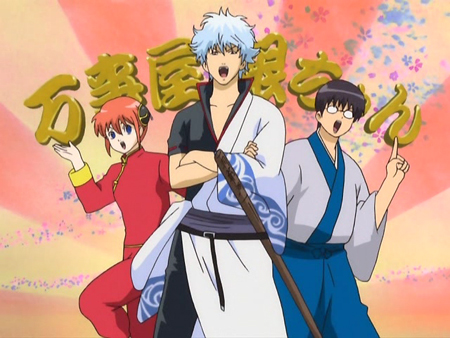 1. Gintama
2. Daily Lives of High School Boys
3. My Ordinary Life
4. Nyarko-san: Another Crawling Chaos
5. Baka and Test
6. Seitokai Yakuindomo
7. Masuda Kōsuke Gekijō Gag Manga Biyori
8. Sket Dance
9. Joshiraku
10. Yondemasuyo, Azazel-san
11. Binbō-gami ga!
12. (seri) Full Metal Panic? Fumoffu
12. (seri) Crayon Shin-chan
14. Humanity Has Declined
15. (seri) Kill Me Baby
15. (seri) Arakawa Under the Bridge × bridge
17. Nisemonogatari
18. Mitsudomoe
19. Heaven's Lost Property
20. Tantei Opera Milky Holmes
21. Is This a Zombie?
22. My Bride is a Mermaid
23. Galaxy Angel
24. Sayonara, Zetsubou Sensei
25. Sakigake!CromartieHigh School
26. Hidamari Sketch
27. Dr. Slump
28. Bludgeoning Angel Dokuro-Chan
29. Lucky Star
30. (seri) School Rumble
30. (seri) Jinzo Konchu Kabuto Borg VxV
32. (seri) Beast Wars: Super Lifeform Transformers
32. (seri) Maria Holic
34. gdgd Fairies
35. Ninja Nonsense
36. (seri) Beast Wars: Super Lifeform Transformers Returns
36. (seri) Astro Fighter Sunred
38. Patalliro!
39. Kemeko Deluxe!
40. (seri) Original Genius Bakabon
40. (seri) Sunshine Jewel Pet
42. Genius Bakabon
43. Di Gi Charat Nyo!
44. Stop!! Hibari-kun!
45. Jewelpet Kira☆Deco—!
46. His and Her Circumstances
47. (seri) Detroit Metal City
47. (seri) Carnival Phantasm
49. (seri) Excel Saga
49. (seri) Love Hina
sumber : crunchyroll.com