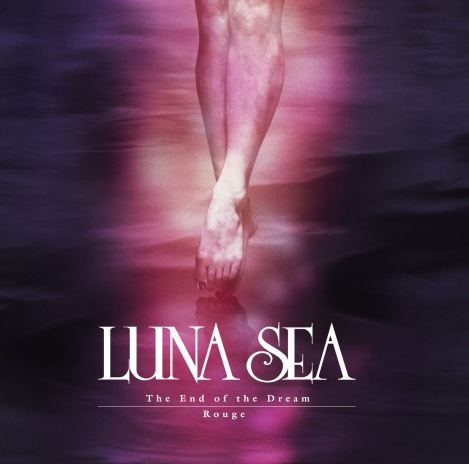 Band Legenda Jepang, LUNA SEA memberitahukan bahwa mereka akan segera merilis single terbaru mereka yang berjudul "The End of the Dream / Rouge" pada 19 Desember nanti, dan ini akan menjadi rilisan pertama mereka sejak mereka transfer label mereka ke Universal Music.
Judul lagu "The End of the Dream" memiliki nama yang sama dengan konser mereka "LUNA SEA's Nationwide Zepp Tour" yang akan dimulai pada bulan November. Lagu ini di deskripsikan sebagai sebuah lagu rock dengan Speed dan Melodi yang cacthy, sementara untuk lagu "Rouge" akan memiliki nada up-tempo yang mengekspresikan dunia yang menarik.
Single ini akan dirilis dalam 4 versi yang berbeda: Limited Edition A, Limited Edition B, Limited Edition C, dan Regular Edition. Untuk versi Limited Edition A akan memiliki 3 CD dan 2 Blu-Ray.
Berikut adalah Tracklistnya: <
Limited Edition A (2 SHM-CD + Blu-ray DISC)
> SHM-CD DISC 1: 01. The End of the Dream SHM-CD DISC 2: 01. Rouge Blu-ray DISC: 01. The End of the Dream (Music Video) 02. Rouge (Music Video) <
Limited Edition B (CD+DVD)
> CD: 01. The End of the Dream 02. Rouge DVD: 01. The End of the Dream (Music Video) <
Limited Edition C (CD+DVD)
> CD: 01. The End of the Dream 02. Rouge DVD: 01. Rouge (Music Video) <
Regular Edition (CD-Only)
> 01. The End of the Dream 02. Rouge Sources: 
Oricon
, 
natalie