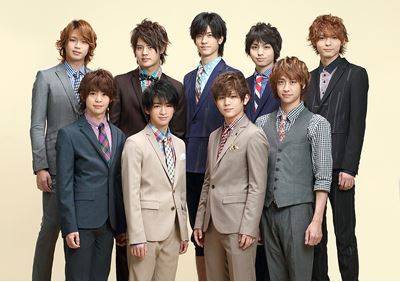 Hey! Say! JUMP akan merilis single ke-11 mereka "Ride With Me" pada 25 Desember mendatang.
"Ride With Me" adalah sebuah lagu dance  yang diproduksi dan dikomposisi oleh ☆Taku Takahashi (block.fm, m-flo). Ini menjadi kali pertama bagi Taku untuk membuat sebuah lagu bagi grup ini. Lagu ini akan digunakan sebagai lagu tema drama NTV "Kindaichi Shounen no Jikenbo: Gokumon Satsujin Jiken", yang juga dibintangi oleh kedua anggota Yamada Ryosuke dan Arioka Daiki.
Single ini akan tersedia dalam tiga versi berbeda: Limited Edition 1 (bonus DVD berisi video klip dan behind the scene "Ride With Me"), Limited Edition 2 (bonus booklet 16 halaman), dan Regular Edition.
=======
[Limited Edition 1]
CD: 01. Ride With Me 02. Ride With Me (Original Karaoke)
DVD: 01. Ride With Me (Video Clip + Making)
[Limited Edition 2]
01. Ride With Me 02. Go To The Future! 03. GIFT 04. Ride With Me (Original Karaoke) 05. Go To The Future! (Original Karaoke) 06. GIFT (Original Karaoke) *16-page booklet
[Regular Edition]
01. Ride With Me 02. School Girl 03. Hands Up 04. Ride With Me (Original Karaoke) 05. School Girl (Original Karaoke) 06. Hands Up (Original Karaoke)