Menyusul kabar diluncurkannya visual baru film anime "Assassination Classroom the Movie: 365 days" beberapa waktu yang lalu yang menunjukkan masa depan Nagisa dan Karma, serta teaser keduanya, kini visual art terbaru dari film tersebut telah dirilis. Telah diketahui pula bahwa cerita yang akan ditampilkan dalam anime ini adalah sebuah episode orisinil.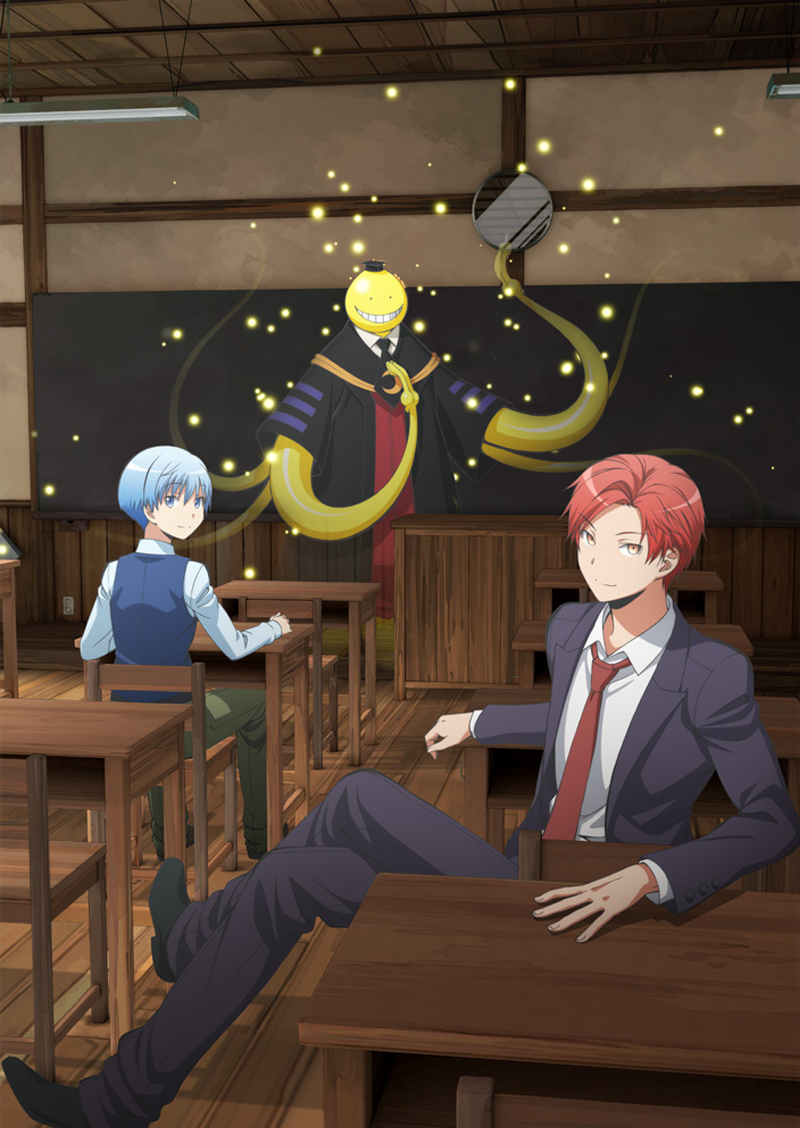 Film ini adalah sebuah omnibus dari manga karya Yuusei Matsui yang telah dijadikan anime, namun dengan tambahan episode baru. Film ini sendiri disutradarai oleh Seiji Kishi (Arpeggio of Blue Steel).
Episode baru ini sendiri menggambarkan hari sebelum "Pertemuan Kelas" 3-E, 7 tahun setelah kelulusan. Nagisa yang memiliki kenangan khusus akan masa sekolahnya di Assassination Classroom, datang sendiri ke gedung sekolah. Namun, di kelas yang seharusnya tidak ada siapapun itu terlihat sosok Karma. Di saat mereka berdua saling bercerita, meyakinkan mengenai apa yang mereka dapatkan di kelas itu, mengenai kenangan-kenangan mereka selama menjalani kelas itu, mereka mulai memahami pemikiran Koro sensei.
Film ini, bersamaan dengan "Koro Sensei Q!" akan tayang terbatas mulai tanggal 19 November 2016 di bioskop Tokyo, Shinjuku Wald 9, dan di beberapa bioskop seluruh Jepang. Selain itu, pada tanggal 19 dan 20 November 2016 akan diadakan stage greeting dan talk event oleh para pengisi suara anime ini, dan mulai tanggal 22 Oktober 2016 akan memasuki masa pre-sale tiket filmnya.
Sources :