Band Jepang, Asian Kung-Fu Generation, akan kembali membawakan lagu tema untuk anime Naruto. Setelah sebelumnya mereka pernah membawakan lagu berjudul "Haruka Kanata" yang digunakan sebagai lagu pembuka serial anime Naruto pada tahun 2003, dan lagu "Soredewa, Mata Ashita" yang menjadi lagu tema film Road to Ninja: Naruto the Movie di tahun 2012, kini lagu baru mereka yang berjudul "Blood Circulator" akan menjadi lagu tema pembuka untuk serial anime "Naruto Shippuden" mulai bulan Mei nanti.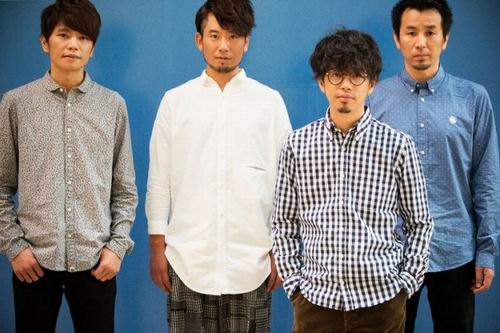 Seperti dikutip dari tokyohive.com dan jpopasia.com, vokalis Asian Kung-Fu Generation, Masafumi Goto, menyatakan bahwa ia sangat senang bisa membawakan lagu tema Naruto. Ia juga tidak memiliki alasan untuk menolak menciptakan lagu ini bahkan jika harus menyerahkan waktu tidurnya. Naruto telah menjadi sesuatu yang khusus bagi Asian Kung-Fu Generation. Musim gugur tahun lalu mereka menjalani tur ke Eropa dan Amerika. Goto merasa sangat bangga dengan banyaknya antusiasme penonton karena lagu "Haruka Kanata" yang membuka pintu bagi mereka hingga hari ini.
Lagu mana dari Asian Kung-Fu Generation yang paling kalian sukai?
Sources :