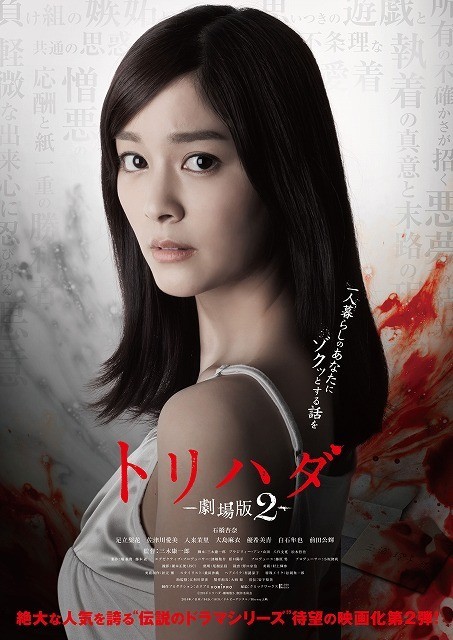 Aktris Anna Ishibashi ditunjuk untuk berakting dalam sekuel film horor mendatang GOOSE BUMPS THE MOVIE 2 ("Torihada Gekijoban 2"). Film ini disutradarai oleh Koichiro Miki yang juga menyutradarai "Goose Bumps The Movie" dengan Mitsuki Tanimura sebagai karakter utama dalam film ini.
Dalam film GOOSE BUMPS THE MOVIE 2, Shiori (Anna Ishibashi) menerima dua surat yang ditujukan kepada Reiko Miura. Shiori tidak mengenal Reiko Miura, tapi karena penasaran ia membuka surat-surat tersebut. Surat-surat itu berasal dari seorang penguntit. Tak lama kemudian, Shiori mencari tahu tentang Reiko Miura di internet dan mengetahui bahwa ia adalah korban dalam suatu kasus pembunuhan/penguntitan yang belum terpecahkan.
GOOSE BUMPS THE MOVIE 2 akan diputar tanggal 20 September 2014 di Jepang.
Sources :