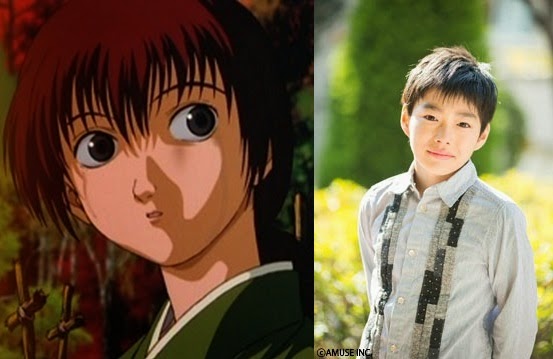 Profil resmi dari Amuse milik aktor cilik Nayuta Fukuzawa (Tonbi, Ressha Sentai ToQGer) telah mencatat bahwa ia adalah bagian dari deretan pemeran Rurouni Kenshin: The Legend Ends.
Telah dilaporkan bahwa aktor anak ini akan berperan sebagai Shinta dalam film tersebut. Bagi mereka yang tidak menonton/membaca bahan sumbernya, Shinta adalah nama Kenshin dari gurunya, Hiko Seijuro yang membawanya sebagai muridnya. Yang menarik dari peran ini adalah bahwa Nayuta Fukuzawa memerankan Takeru Satoh muda dalam drama Tonbi.
Rurouni Kenshin: The Legend Ends diputar perdana pada tanggal 13 Agustus di Jepang.