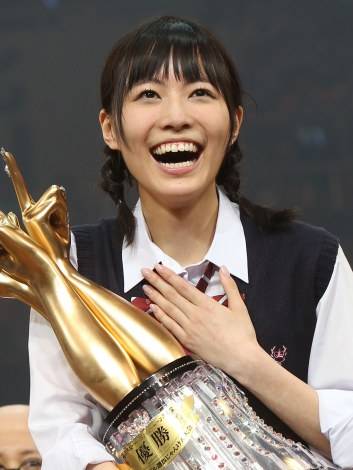 Judul dari single ke-34 AKB48, yang akan menampilkan 16 pemenang dari Janken Tournament keempat, telah terungkap!
Judul dari single ini adalah "Suzukake no Ki no Michi de 'Kimi no Hohoemi wo Yume ni Miru' to Itteshimattara Bokutachi no Kankei wa Dou Kawatteshimaunoka, Bokunari ni Nannichi ka Kangaeta Ue deno Yaya Kihazukashii Ketsuron no youna Mono." ("Little embarrassing conclusion kind of thing I came up with after several days of consideration how our relationship would change if I tell you 'I see your smile in my dream' on the road of Platanus.") Ini adalah judul lagu AKB48 yang paling panjang!
General Producer Akimoto Yasushi menjelaskan mengenai judul ini, "Ini karena aku merasakan sesuatu yang tidak bisa kujelaskan dalam satu kata, saat aku membuat lagu ini sambil membayangkan para anggota Janken Senbatsu. Sesuatu tersebut bisa jadi kilau dari mereka, atau kemisteriusan mereka, atau mungkin kesungguhan mereka dalam berlari sekuat tenaga mengejar mimpi sebagai AKB."
Lagu ini dikomposisi oleh Oda Tetsuro yang sebelumnya berkontribusi dalam lagu "Hashire! Penguin" dan "Kimi no Koto ga Suki Dakara".
Mengenai judulnya, Matsui Jurina, yang akan menjadi center single ini, berkomentar, "Aku terkejut karena ini adalah judul terpanjang yang pernah dibuat, namun aku kira menyenangkan jika judul ini menjadi topik hangat. Aku ingin mengobrol dengan para penggemar saat acara handshake mengenai judul ini."
Source : tokyohive.com