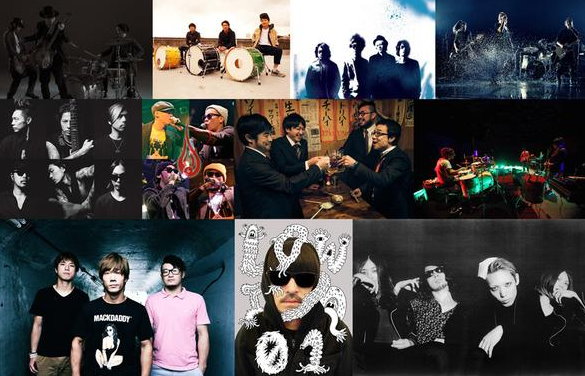 Pada tanggal 11 Juni, sebuah album baru akan menghantam Toko-toko di jepang. 11 Band Rock Jepang ini berkumpul untuk menciptakan sebuah Album penghargaan untuk Grup Band BACK DROP BOMB yang merayakan ultang tahun  ke 20 tahun ini.

The Broccasion -music inspired by BACK DROP BOMB- yang menjadi judul dari album ini telah mencakup 11 lagu dari band Back Drop Bomb yang telah direkam oleh 11 band yang berbeda. Harga dari album ini adalah 3240 yen dan ini list track album tersebut…
ACIDMAN – NEVER SEEM TO LAST
ASPARAGUS – IN ORDER TO FIND THE NEW SENSE
BLUE ENCOUNT – CLAP
BRAHMAN – FLOW (IT'S LIKE THAT)
Dragon Ash – THAT'S THE WAY WE UNITE
FIRE BALL – FLIP OUT
HUSKING BEE – BLACK SKY ABOVE
LITE – REMIND ME
locofrank – YOU UP AROUND
LOW IQ 01 & Aida Shigekazu – TURN ON THE LIGHT
THE NOVEMBERS – MASTADABESTAH
Selain itu, akan ada dua acara khusus untuk memperingati perilisan dan merayakan ulang tahun DBD yang ke 20. Yang pertama berjudul "Broccasion Live TOKYO" yang akan diselenggarakan pada tanggal 14 Juni dan yang kedua "Broccasion Live OSAKA" yang akan diselenggarakan pada 27 Juni.
sumber : Jopasia