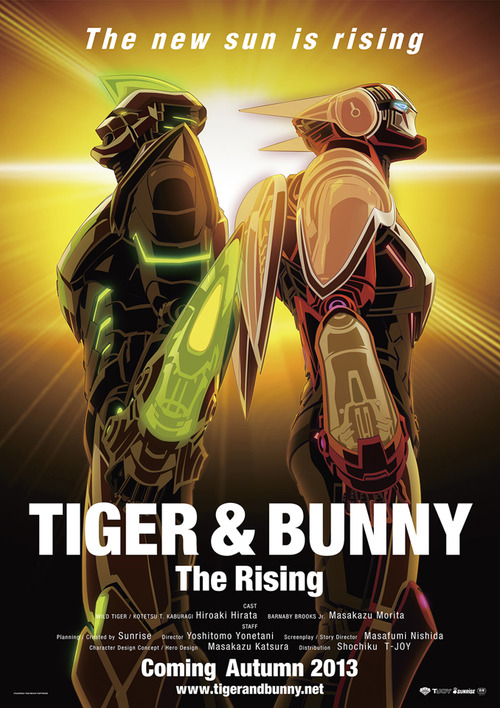 Pahlawan bersponsor favorit semua orang akan kembali pada musim gugur mendatang dalam film layar lebar Tiger & Bunny: The Rising, dan kini situs resminya telah merilis teaser untuk sekuel anime tersebut dalam sebuah klip pendek. Dalam klip tersebut kita dapat melihat sekilas dari apa yang kemungkinan menjadi "hari terakhir dari Sternbild City".
[youtube http://www.youtube.com/watch?v=OSIvCw5YnC8]
Tiger & Bunny: The Rising menjanjikan untuk menunjukkan "nasib mengejutkan dari kombo pahlawan". Seiyuu utama Hiroaki Hirata (Wild Tiger/Kotetsu T. Kaburagi) dan Masakazu Morita (Barnaby Brooks, Jr.) kembali meneruskan peran mereka, dengan sutradara dari film pertama anime ini yaitu Yoshitomo Yonetani (Brigadoon, Ghastly Prince Enma Burning Up) menyutradarai film ini. Sementara scenario akan ditangani oleh Masafumi Nishida.
source : crunchyroll.com