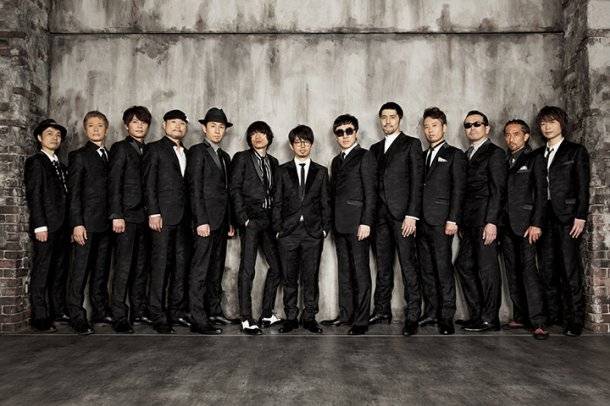 Tokyo Ska Paradise Orchestra akan berkolaborasi dengan Asian Kungfu Generation untuk single terbarunya yang berjudul "Wake Up" yang akan dirilis di Jepang pada tanggal 2 juli.
Ini adalah bagian ke-3 dari proyek ulang tahun ke-25 Tokyo Ska Paradise Orchestra, Band Collaboration Trilogy yang diproduseri oleh Seiji Kameda. Lagu utamanya dikomposisikan oleh gitaris Tokyo Ska Paradise Orchestra, Ryu Kato, dan lagu ini ditulis oleh Atsushi Yanaka (Baritone Sax) dari Tokyo Ska Paradise Orchestra dan Masafumi Goto (Vocal, Guitarist) dari Asian Kungfu generation.
Single ini akan verisi lagu cover dari Nat Adderley' berjudul "Work Song" dan "I Want To Be A Star Which Twinkles Only For You" yang diaransemen oleh Yuichi Oki (Keyboard). Edisi terbatasnya akan dilengkapi dengan PV dan pembuatan dari lagu utamanya.
Bertepatan dengan perilisan single-nya, sebuah foto kolaborasi artis telah terungkap. Foto ini menampilkan deretan ke-13 anggotanya dalam setelan jas (foto di atas).
[Wake Up!]
CD:
01. Wake Up! feat. ASIAN KUNG-FU GENERATION
02. Work Song
03. I Want To Be A Star Which Twinkles Only For You
04. Wake Up! feat. ASIAN KUNG-FU GENERATION -Instrumental-
DVD:
01. Wake Up! feat. ASIAN KUNG-FU GENERATION -Music Video-
02. Making of "Wake Up!"
Source : tokyohive.com