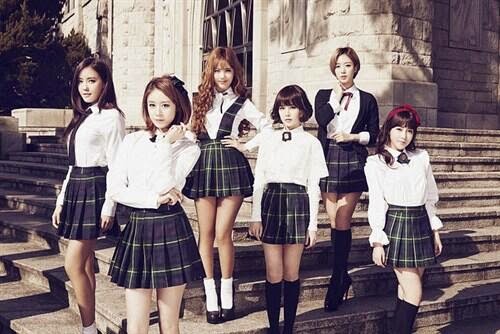 Girlband asal Korea yang sudah cukup lama malang melintang di tangga musik Jepang, T-ARA, merilis album baru di negeri sakura.
Album baru yang berjudul "Gossip Girls" ini dirilis pada tanggal 14 Mei 2014 dengan 12 lagu yang mengisi album tersebut. Gossip Girls berisi lagu-lagu seperti "NUMBER NINE (Japanese ver.)", "Kioku ~ kimi ga kureta michishirube ~", dua single terbaru "Lead the way", dan "LA' booN", versi remix dari "TTL ~ Time to Love (Japanese ver.)", "Watashi, doushiyou (Japanese ver.)", dll.
Album ini dirilis dalam tiga tipe. Tipe CD+DVD (Limited Edition) bernama Diamond Edition dan Sapphire Edition, sedangkan tipe CD (Regular Edition) bernama Pearl Edition. Dalam album ini disertakan video "T-ARA ga Hawai o kakete gachi taiketsu!" dalam Diamond Edition, serta video bernyanyi yang saling terhubung dari masing-masing enam member, seperti "Lead the way Music Video Lip ver." dalam Sapphire Edition. Juga disertakan empat video klip, dan video pemotretan cover album serta video proses perekaman album.
Tracklist:
Just Now
Lucky Wannabeee!
NUMBER NINE (Japanese ver.)
Lead the way
Keep On Walking
Knockin' on my heart
MUSICA MUSICA
Watashi, doushiyou (Japanese ver.)
LA' booN
A-HA
Kioku ~ kimi ga kureta michishirube ~
TTL ~ Time to Love (Japanese ver.) DJ Hanmin Remix
Source : nihongogo.com